Failing Upwards, As Quickly As Possible
Sept 2 (Wed) | 1:00pm – 1:45pm
Guest: Christopher Hugentobler (BEcon&Fin 2014), Ex-Growth Lead at Snapask
Host: Sally Oh (BSocSc 2020)
Synopsis:
This week's episode of Fireside Wednesday with Christopher Hugentobler (BEcon&Fin 2014) focused on fundamental soft-skills with a focus on how to fail upwards, a must-have skill in these difficult times.
Through sharing of various personal anecdotes, Chris shared how he overcame failures and went further to mould it as a stepping stone, as well as various tips he gained through his experiences.
To wrap up, Chris gave two tips to those navigating on an unplanned path.
"Expect failures" when starting something and "realise your original purpose"
"Choose the right manager and not the job" as connecting with the right people is crucial.
Thank you Chris for his enthusiastic sharing in this episode and a huge thanks to everyone who tuned-in!
Fireside Wed for New Grads
This 2nd Series (of 5 episodes) is dedicated to our young graduates and students.
Online closed group chat for intimate discussions on career paths, passion and opportunities.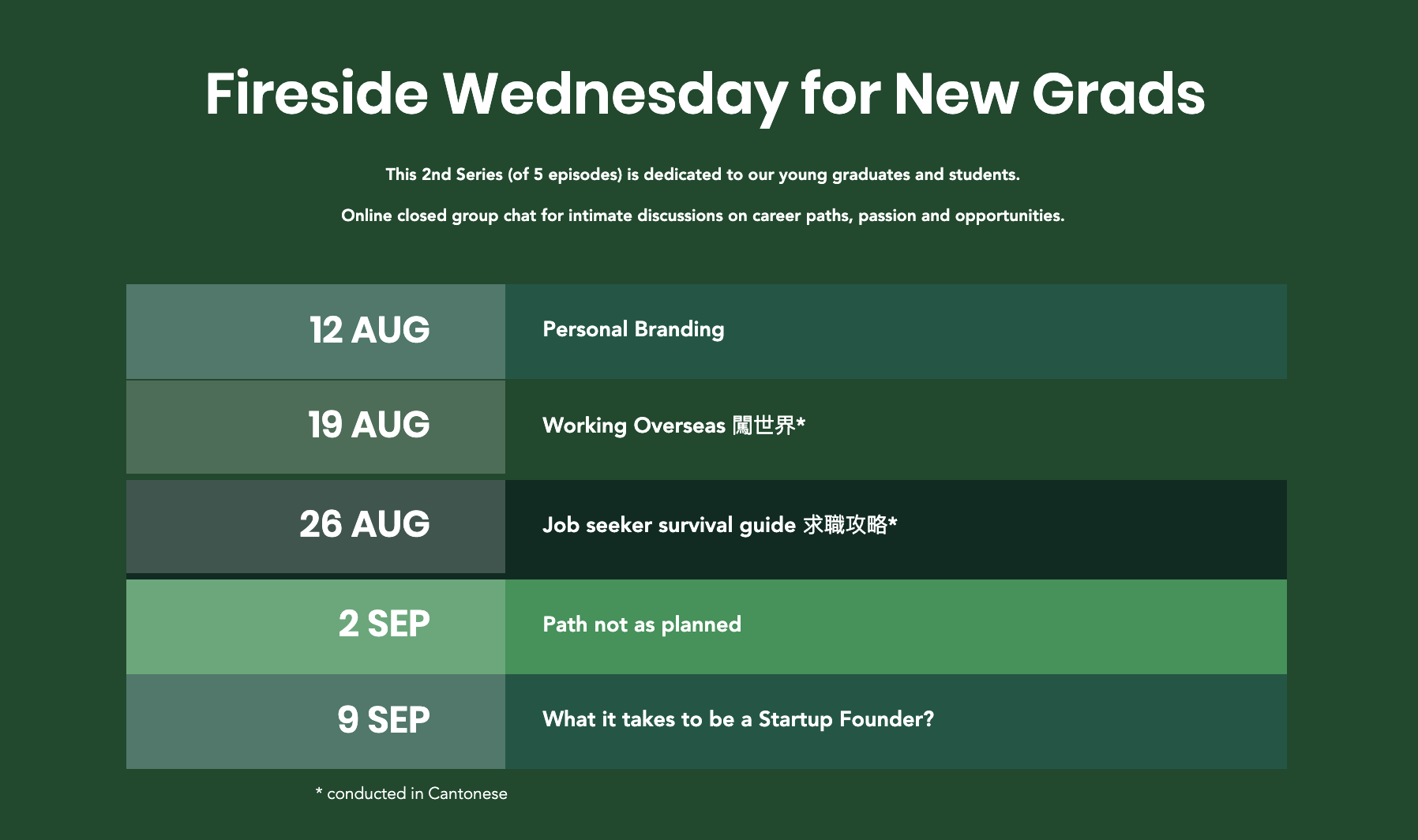 Pre-registration required: https://www.newgrads.alumni.hku.hk/fireside-newgrads