What it takes to be a Startup Founder?
Sept 9 (Wed) | 1:00pm – 2:00pm
Guest: Dr Miles Wen 温豪夫 (BEng(CE) 2011; PhD 2015), Founder of Fano Labs
Host: Ruby Chan (BSocSc 2020)
Synopsis:
Dr Miles Wen 温豪夫 (BEng(CE 2011; PhD 2015), founder of Fano Labs, explored the secrets in launching a successful startup with HKU students and recent graduates.
Beginning with a sharing on his personal experience of founding Fano Labs, Miles underlined the importance of perseverance and dedication towards his own goals. The audience had the opportunity to discuss whether one should consider the startup route and how to execute the idea.
Before concluding, Miles emphasised on two fundamental concepts to remember:
Ideas are cheap, but execution is king – even with a great idea, it will not succeed without proper execution.
Be relentlessly resourceful – whether it is finance, network, or skills, never stop trying your best to get the necessary resources.
A huge thank you to Miles for the inspiring and encouraging conversation and everyone who attended the session.
Fireside Wed for New Grads
This 2nd Series (of 5 episodes) is dedicated to our young graduates and students.
Online closed group chat for intimate discussions on career paths, passion and opportunities.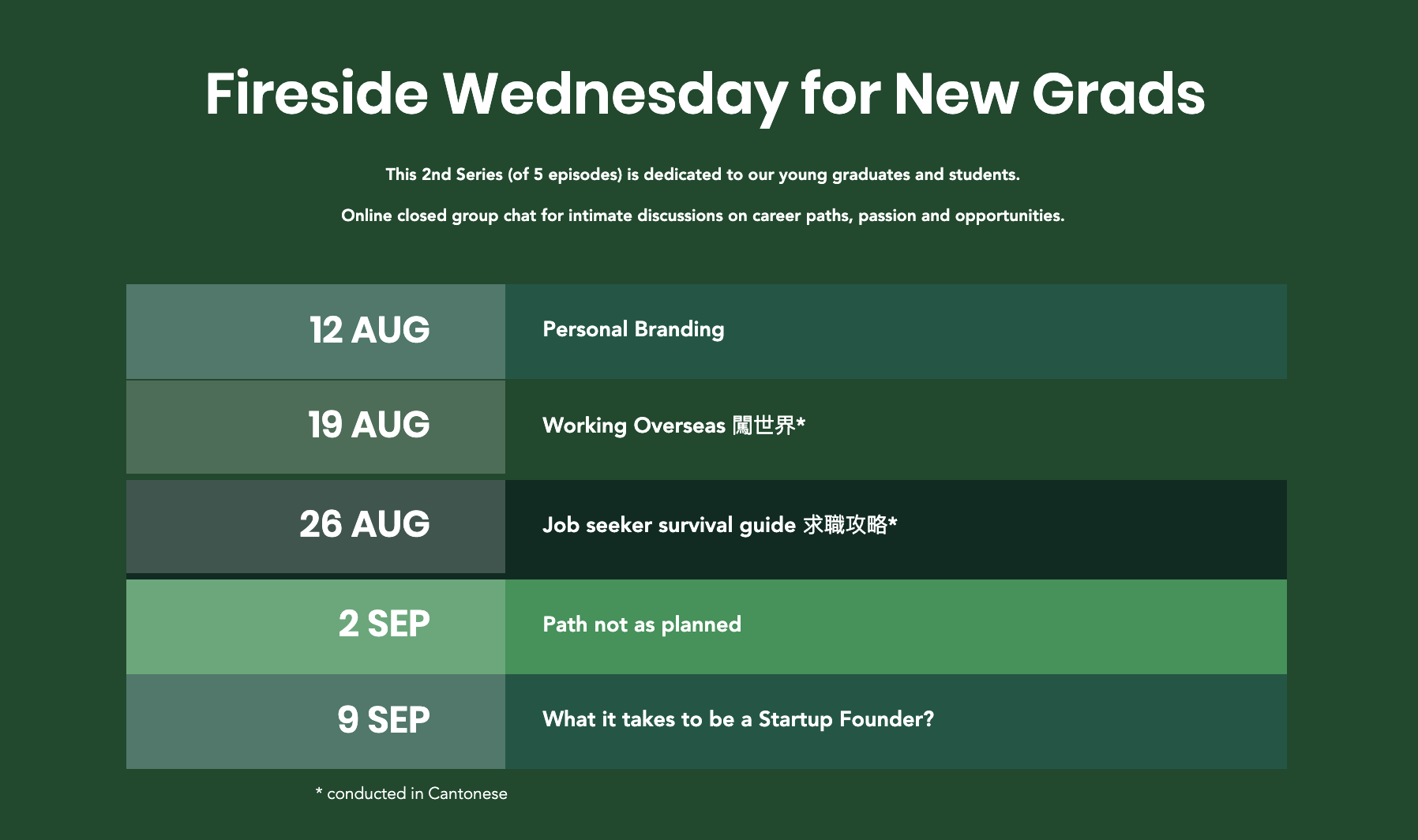 Pre-registration required: https://www.newgrads.alumni.hku.hk/fireside-newgrads