Events
AGI Webinar: US-CHINA RELATIONS UNDER STRESS: STRATEGIC COMPETITION IN A PANDEMIC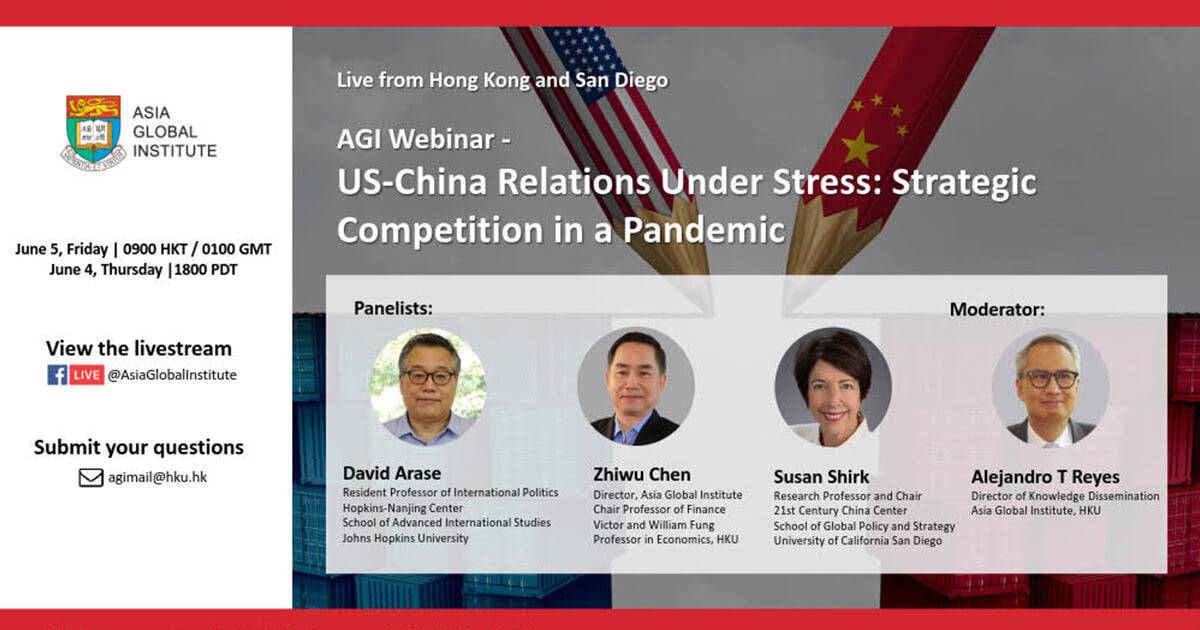 The Covid-19 crisis has intensified the stresses on US-China relations, with Washington and Beijing challenging each other over a host of issues including the coronavirus, Hong Kong, trade, technological competition, and the activities of journalists. In this webinar, panelists will discuss the heightened tensions between the US and China, the outlook for the relationship in the run-up to the US presidential elections and beyond, and the global consequences of efforts to decouple the two economies.
Date: Friday, June 5, 2020 09:00 – 10:00
Speaker(s): David Arase, Zhiwu Chen 陳志武, Susan Shirk, Alejandro T Reyes
Enquiry: T: +852 3917 1297 | E: agimail@hku.hk
Watch it live: https://www.facebook.com/AsiaGlobalInstitute/ 
The webinar is hosted by HKU's Asia Global Institute. Click here for more information about the event and speakers.