Research
[Clinical Infectious Disease] Natural transmission of bat-like SARS-CoV-2 variants in COVID-19 patients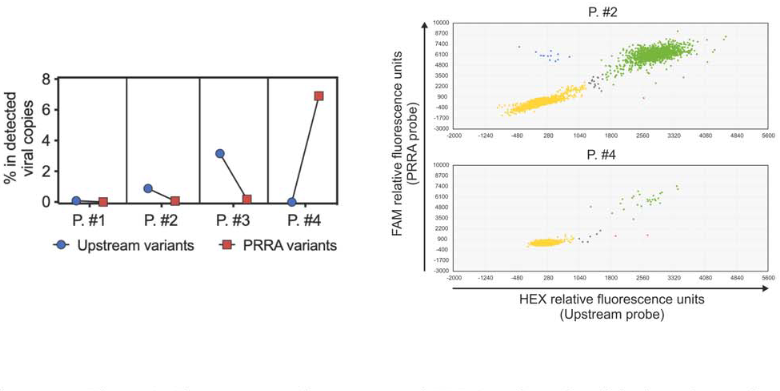 Clinical Infectious Disease, 10 July 2020
Wong YC, Lau SY, Wang To KK, Mok BWY, Li X, Wang P, Deng S, Woo KF, Du Z, Li C, Zhou J, Woo Chan JF, Yuen KY, Chen H, Chen Z
Highlights:
Developed a duplex digital PCR assay to examine ΔPRRA variants in Vero-E6-propagated isolates, human organoids, experimentally infected hamsters and COVID-19 patients.
Currently transmitting SARS-CoV-2 contained a quasispecies of wildtype, ΔPRRA variants and upstream variants that have mutations upstream the PRRA motif.
The ΔPRRA variants were readily detected despite at a low intra-host frequency in transmitted founder viruses in hamsters and in COVID-19 patients including acute cases and a family cluster with a prevalence rate of 52.9%.
Findings demonstrate that bat-like SARS-CoV-2ΔPRRA not only naturally exists but remains transmissible in COVID-19 patients, which have significant implications to zoonotic origin and natural evolution of SARS-CoV-2.