Research
[Emerging Microbes & Infections] High neutralizing antibody titer in intensive care unit patients with COVID-19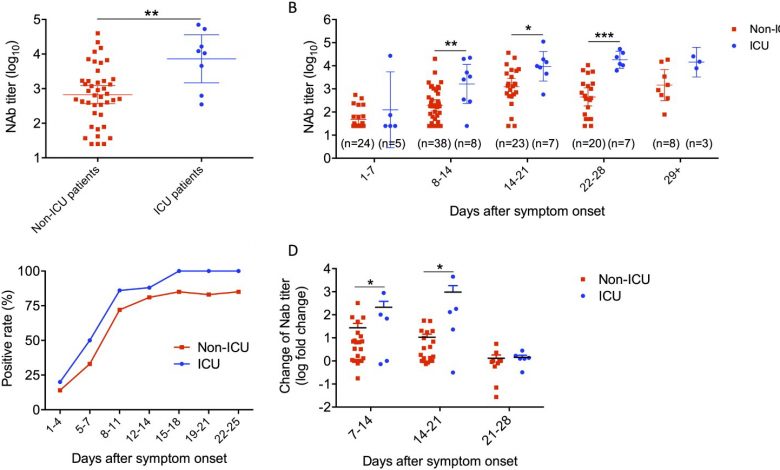 Emerging Microbes & Infections, 3 July 2020
Li Liu , Kelvin Kai-Wang To , Kwok-Hung Chan , Yik-Chun Wong , Runhong Zhou , Ka-Yi Kwan , Carol Ho-Yan Fong , Lin-Lei Chen , Charlotte Yee-Ki Choi , Lu Lu , Owen Tak-Yin Tsang , Wai-Shing Leung , Wing-Kin To , Ivan Fan-Ngai Hung , Kwok-Yung Yuen & Zhiwei Chen
Highlights:
This study determined the seroprevalence of 733 non-COVID-19 individuals and compared the neutralizing antibody (NAb) responses of eight COVID-19 patients admitted to the intensive care unit (ICU) with those of 42 patients not admitted to the ICU.
NAb against SARS-CoV-2 was not detectable in any of the anonymous serum specimens from the 733 non-COVID-19 individuals.
NAb titer increased significantly at earlier infection stages among ICU patients than among non-ICU patients.
SARS-CoV-2 was unlikely to have silently spread before the COVID-19 emergence in Hong Kong. ICU patients had an accelerated and augmented NAb response compared to non-ICU patients, which was associated with disease severity.