In the News
HKU joins global partnership to develop COVID-19 vaccine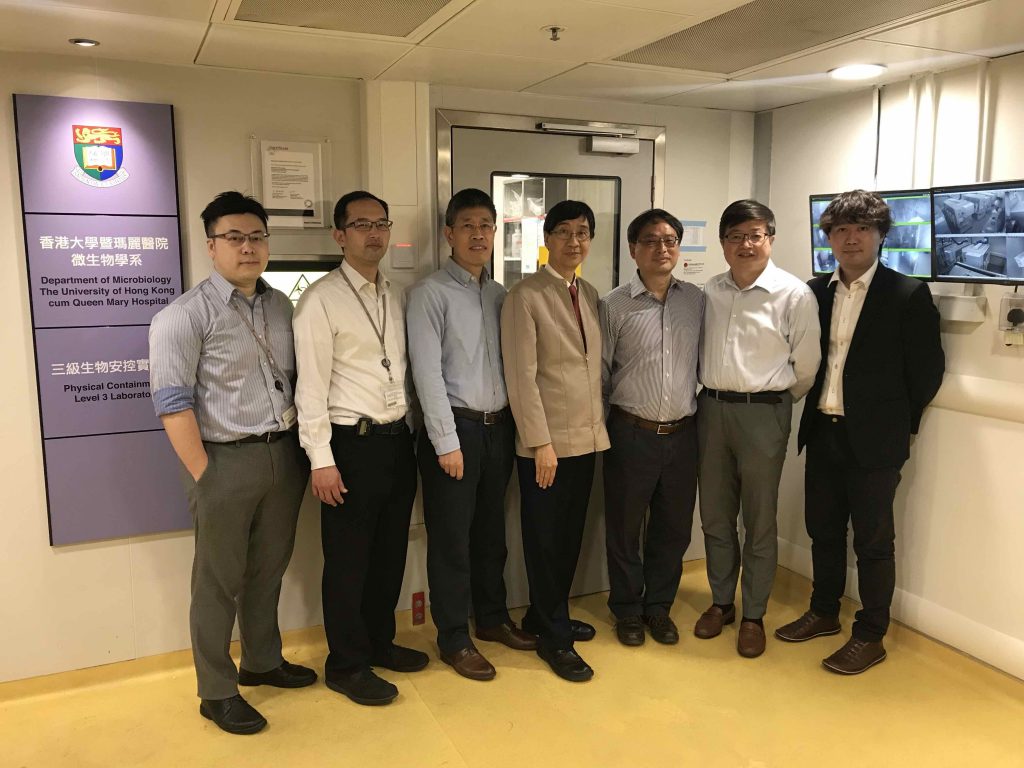 HKU has joined a global effort to develop a vaccine candidate against COVID-19, led  the Coalition for Epidemic Preparedness Innovations (CEPI). The HKU effort is led by the university's State Key Laboratory for Emerging Infectious Diseases (SKL)
Launched at Davos in 2017, CEPI is a partnership between public, private, philanthropic, and civil organisations in a joint effort to develop vaccines to stop future epidemics. Established in 2005, SKL has played a key role in supporting Hong Kong's response to several outbreaks of infectious diseases, including the current COVID-19.  Professor Yuen Kwok-yong, of the Department of Microbiology,  serves as a co-director of the lab.
SKL is the latest research lab to join CEPI to develop a COVID-19 vaccine. Currently there are seven COVID-19 vaccines in development by different expert teams around the world. The HKU team is led by Professor Honglin Chen, along with team members Professor Zhiwei Chen, Professor Yiwu He and Professor Yuen,
President and Vice-Chancellor of HKU Professor Xiang Zhang said: "I'm thankful for the support from CEPI. The University of Hong Kong has outstanding researchers in emerging infectious diseases. I'm hopeful the vaccine being developed in our labs will contribute to the containment of COVID-19."
Dr. Richard Hatchett, CEO of CEPI, said: "Be under no illusion – vaccine development is tough. It is complex and costly but CEPI was set-up specifically to overcome these challenges to rapidly develop vaccines against emerging infectious threats like the COVID-19 virus. There are no guarantees of success, but we are working flat out and hope to deliver safe and effective vaccine perhaps within the next 12-18 months."
There is concern that SARS-CoV2, whose outbreak first emerged in Wuhan, China in December 2019, may become more adapt to humans and evolve into a human virus, leading to long term prevalence in humans. Vaccination is considered the most effective way to block an outbreak and to alleviate the disease burden and mortality associated with infection and curb future pandemics.
In response to the SARS-CoV2 outbreak, researchers at HKU have made a vaccine candidate based on the established flu-based DelNS1 live attenuated influenza virus (LAIV) platform. This vaccine candidate has several unique properties:
It is a flu-based vaccine and can combine with any seasonal flu vaccine strains.
It is live attenuated with the deletion of the key virulent element and immune antagonist, NS1, from the viral genome and potentially be more immunogenic than wild type influenza virus.
It can be produced in chicken embryonated eggs and MDCK cells which are proven production systems for influenza vaccines.
It uses flu vector to express a specific antigen to induce immunity targeting the critical element of the Receptor Binding Domain (RBD) of SARS-CoVs. Such strategy may avoid potential antibody dependent enhancement (ADE) as observed in the experimental vaccine for SARS-CoV.
It can be used as nasal spray.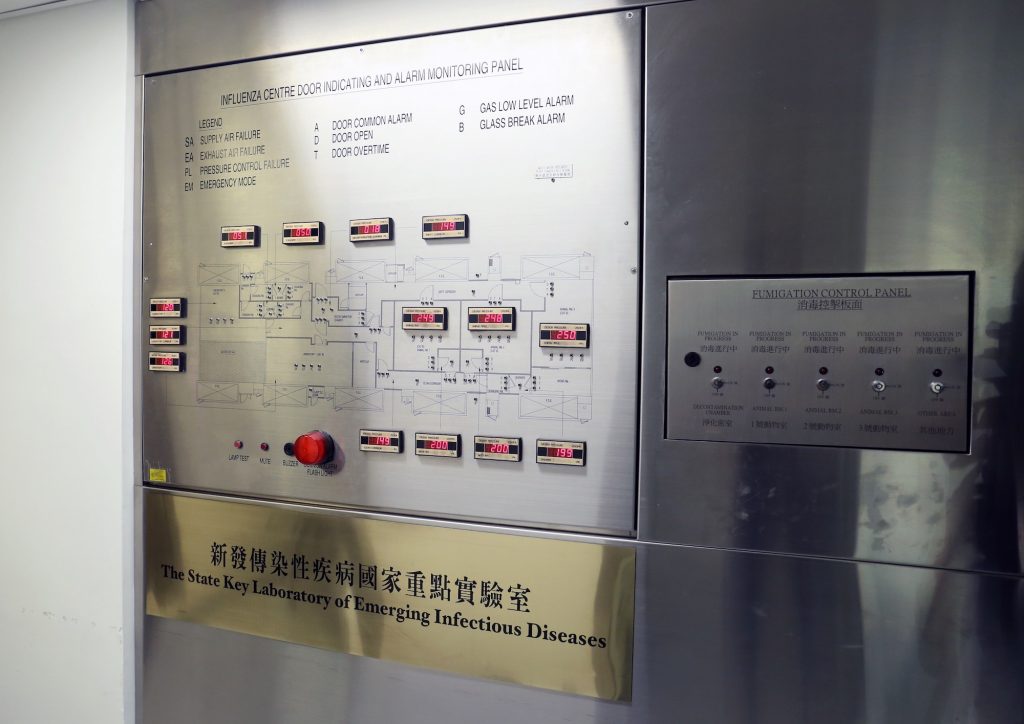 HKU researchers have previously completed a proof-of-concept study testing this flu-based RBD vaccine system using a MERS-CoV animal infection model and found that vaccination with DelNS1-MERS-RBD LAIV provides full protection from a lethal challenge of pathogenic MERS-CoV. The team is currently conducting similar proof of concept studies in multiple animal models.
This vaccine strategy has been selected as one of the five vaccine technologies by the Ministry of Science and Technology of China for further evaluation. Collaborations with Xiamen University, and industrial partners including Changchun-Baike, Hualan-Bio, Beijing Wantai, Sinovac and CNBG on Mainland China have been set up to test the production of DelNS1-SARS-CoV2-RBD LAIV from eggs and MDCK cells respectively.
In the current collaboration with CEPI, a US$620,000 seed funding has been awarded to conduct studies in evaluating the effectiveness of DelNS1-SARS-CoV2-RBD LAIV in containing the SARC-CoV2 pandemic.