Research
[Nature] Pathogenesis and transmission of SARS-CoV-2 in golden hamsters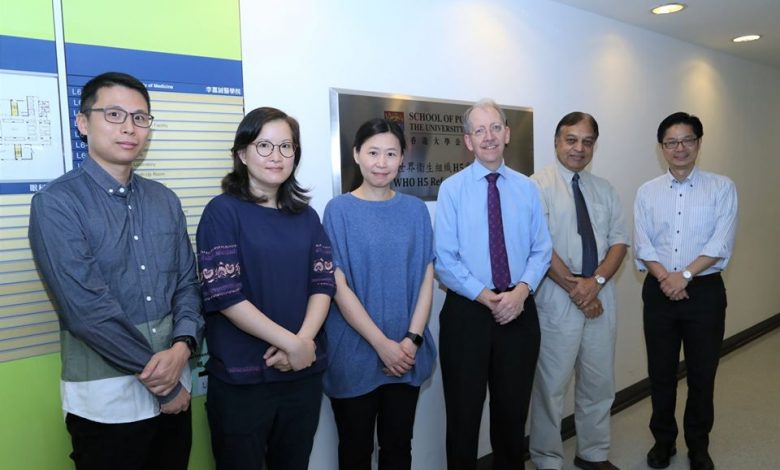 Nature, 15 May 2020
Sin Fun Sia, Li-Meng Yan, Alex W. H. Chin, Kevin Fung, Ka-Tim Choy, Alvina Y. L. Wong, Prathanporn Kaewpreedee, Ranawaka A. P. M. Perera, Leo L. M. Poon, John M. Nicholls, Malik Peiris & Hui-Ling Yen
Highlights:
SARS-CoV-2 transmitted efficiently from inoculated hamsters to naïve hamsters by direct contact and via aerosols. Transmission via fomites in soiled cages was less efficient.
Although viral RNA was continuously detected in the nasal washes of inoculated hamsters for 14 days, the communicable period was short and correlated with the detection of infectious virus but not viral RNA.
Inoculated and naturally-infected hamsters showed apparent weight loss, and all animals recovered with the detection of neutralizing antibodies.
Results suggest that SARS-CoV-2 infection in golden Syrian hamsters resemble features found in humans with mild infections.
---
Related news coverage:
HKUMed researchers studied the modes of transmission of novel coronavirus (SARS-CoV-2) and discovered a mechanism that may explain the temporary loss of sense of smell by using a golden hamster animal model
明報:港大研究:新冠病毒可倉鼠間空氣傳播 破壞嗅覺神經元致失嗅覺可復元
香港電台:港大團隊利用動物模型研究新型肺炎致暫時喪失嗅覺機制