Research
[Open Forum Infectious Diseases] Olfactory dysfunction in COVID-19 patients: observational cohort study and systematic review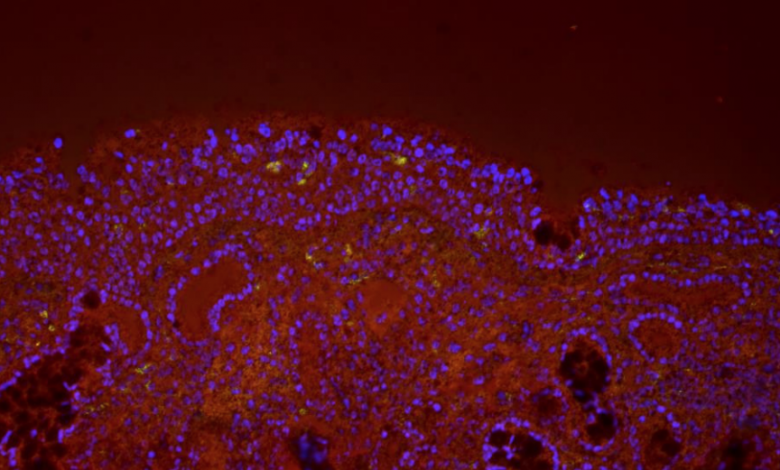 Tom Wai-Hin Chung, Siddharth Sridhar, Anna Jinxia Zhang, Kwok-Hung Chan, Hang-Long Li, Fergus Kai-Chuen Wong, Ming-Yen Ng, Raymond King-Yin Tsang, Andrew Chak-Yiu Lee, Zhimeng Fan, Ronnie Siu-Lun Ho, Shiobhon Yiu Luk, Wai-Kuen Kan, Sonia Hiu-Yin Lam, Alan Ka-Lun Wu, Sau-Man Leung, Wai-Ming Chan, Pauline Yeung Ng, Kelvin Kai-Wang To, Vincent Chi-Chung Cheng, Kwok-Cheung Lung, Ivan Fan-Ngai Hung, Kwok-Yung Yuen
05 June, 2020
Highlights:
Among COVID-19 patients, 12 out of 18 (67%) reported olfactory symptoms and OD was confirmed in 6 patients by BTT and SIT.

OD is common in COVID-19 and can be the only symptom in some cases.

Sinusitis and olfactory cleft obstruction were absent in most patients.

OD persisted in two patients despite clinical recovery.

Mucosal infiltration by CD68+ macrophages expressing SARS-CoV-2 viral antigen may contribute to COVID-19-related OD.