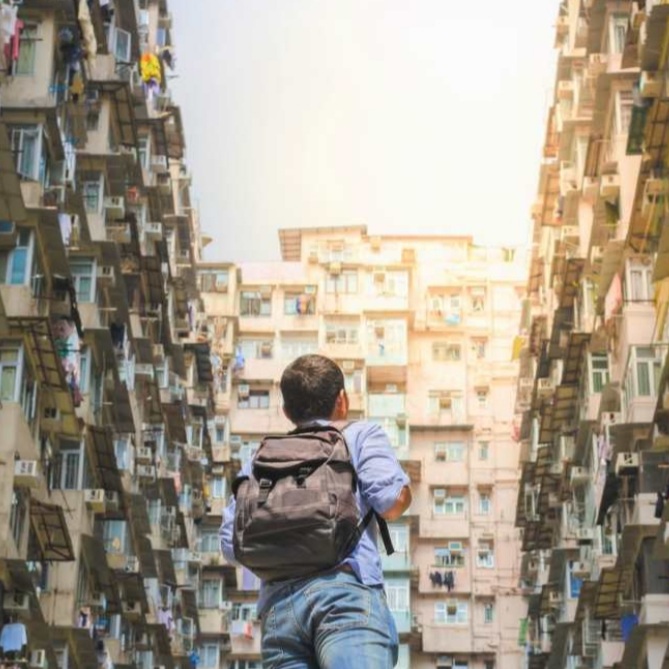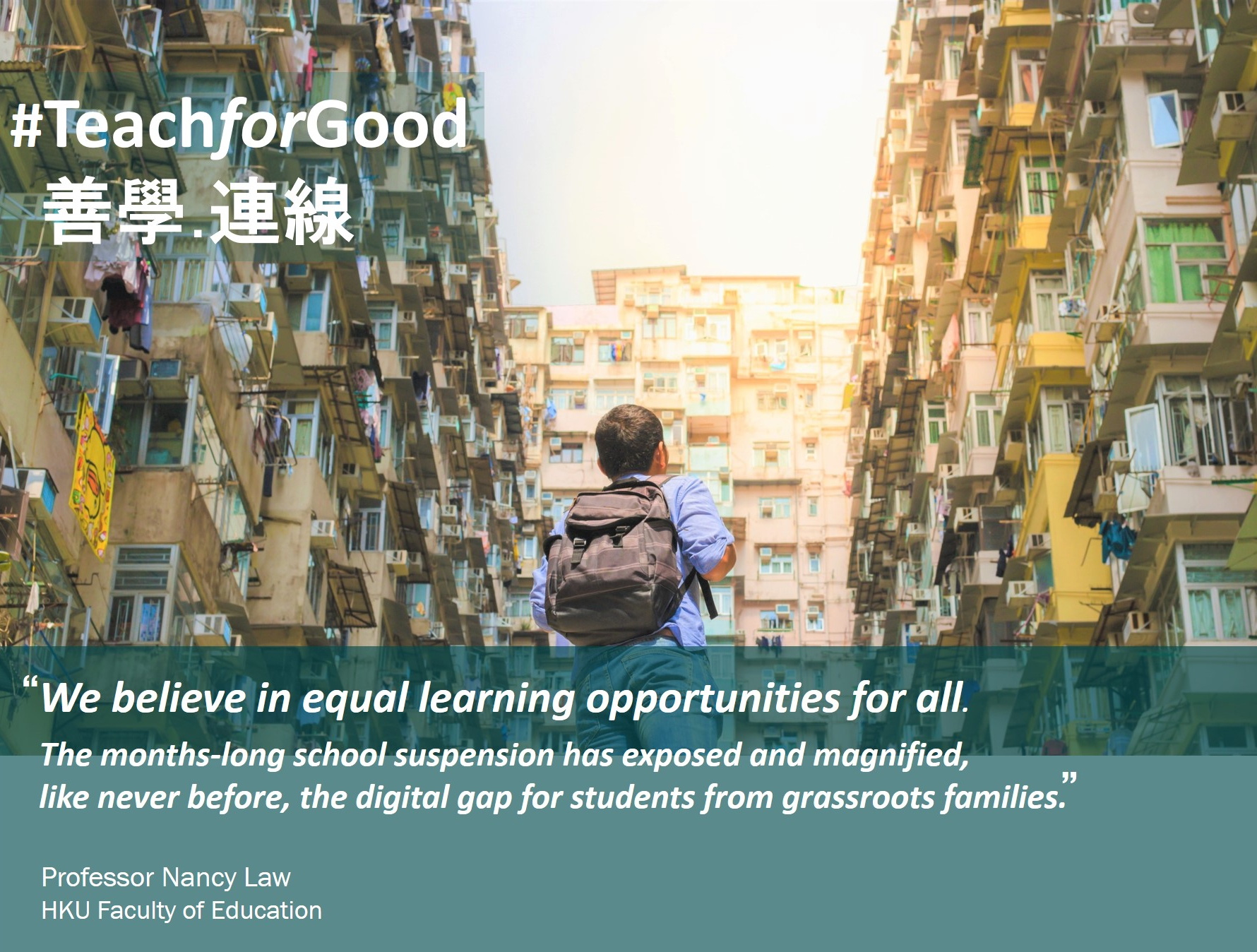 #TeachforGood
enabled by
HKU COVID Relief Fund
Via a specially designed series of online and offline classes, HKU graduating students will empower 3,000 needy students of Secondary 4 and 5 who are adversely impacted by COVID-19. The first phase will run from mid-June till September.
HKU graduating students will receive a work allowance while serving the community.
President Xiang Zhang, the Provost and the four Vice-Presidents have taken the lead by donating 10% of their salaries for 12 months to initiate the HKU COVID Relief Fund.
Your Gift will help bridge the digital gap and make learning opportunities accessible to all in these disruptive times.


善學 . 連線

香港大學COVID支援基金
「我們堅信要有平等學習機會。數碼科技更是今日學習基本。疫情下全港學校停課多月,網上教學加深了數碼鴻溝,突顯了基層學生的困境。」
── 香港大學教育學院羅陸慧英教授
由六月中開始,港大應屆畢業生將特別設計一系列輔助課程,為三千名受疫情影響的中四和中五學生,提供網上及線下學習支援,首階段為期三個月。
參加計劃的應屆畢業生將獲得工作津貼。
港大校長張翔教授連同首席副校長及四位副校長,率先捐出薪金百分之十,為期十二個月,支持計劃。
有您的慷慨捐助,當可幫助基層學生跨越數碼鴻溝。