E-Learning
TELI Publishes E-Learning Quick Start Guide
Following the announcement of continued online teaching, Technology-Enriched Learning Initiative (TELI) published a Quick Start Guide for teachers to prepare their e-learning materials.
The guide offers a simple conceptual framework of e-learning with comparison to traditional teaching. Services and tools are also suggested at the key stages of the framework.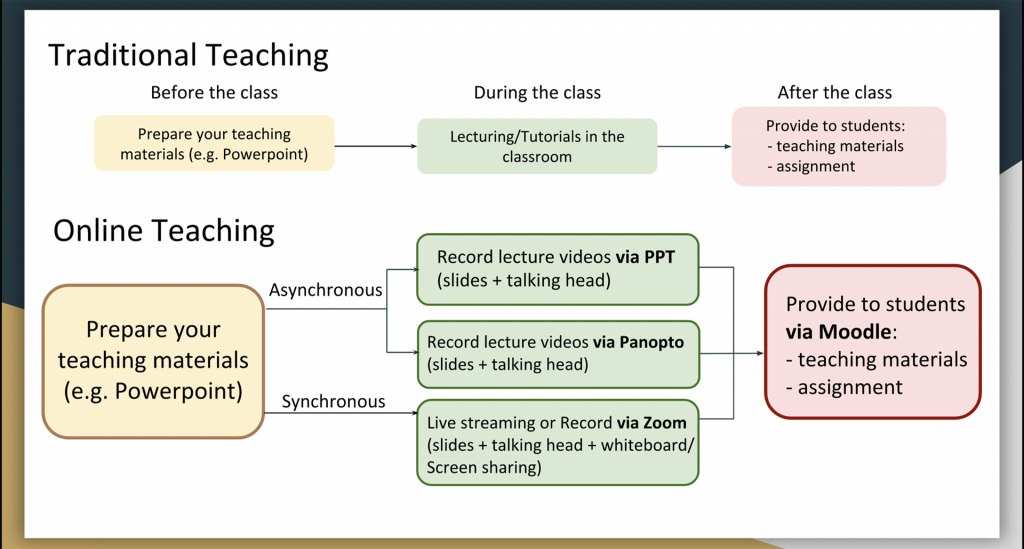 The guide also provides tips on e-learning content design and selection of tools and platforms. The full guide can be viewed at https://hku.to/elearn_quickstart.