The FightCovid19 site has won a Silver Award for "Communications Pivot for COVID-19 First Response" in the 2010 CASE Circle of Excellence Award hosted by the Council for Advancement and Support of Education (CASE).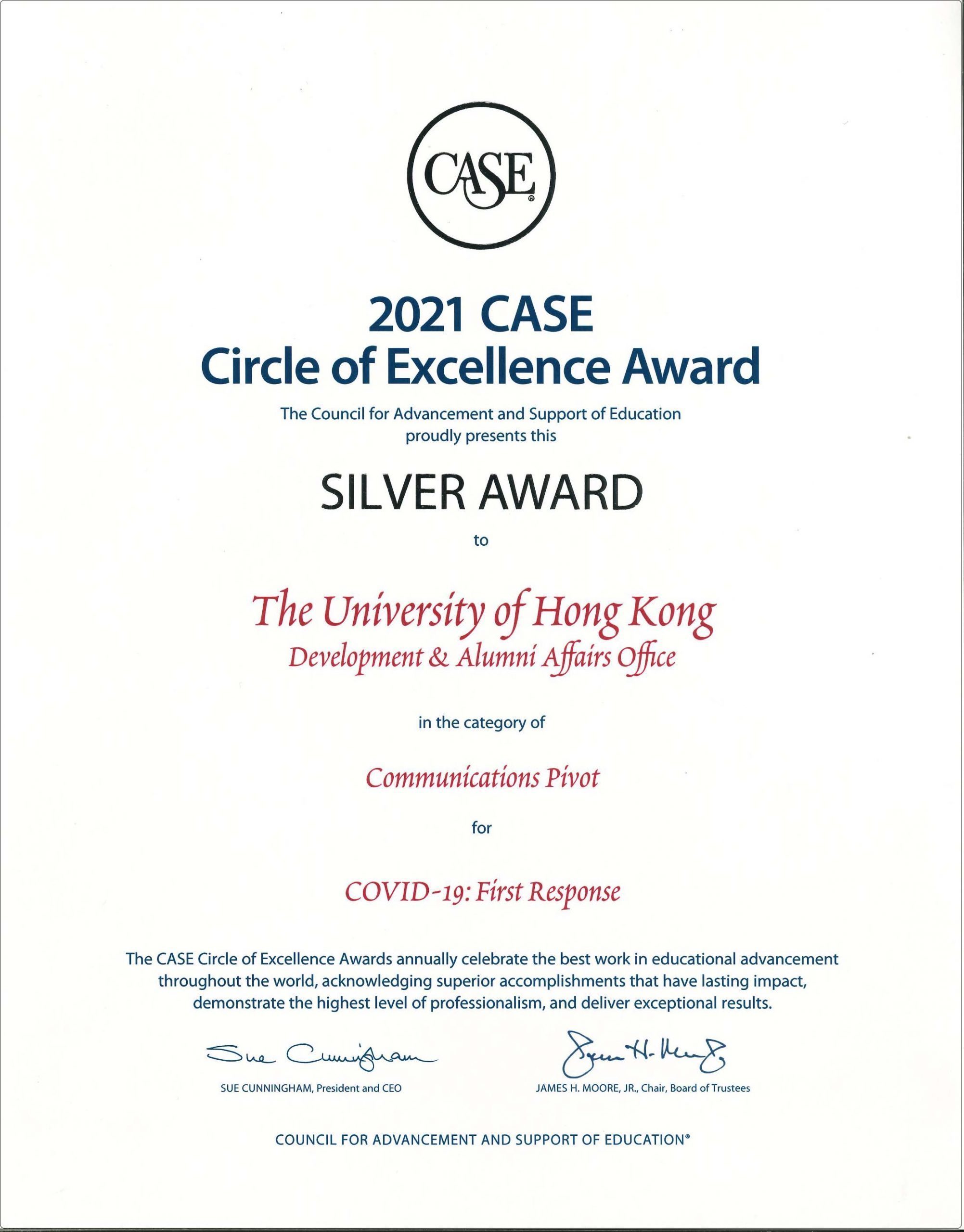 In the award citation, the CASE jury said, "This was an impressive campaign with only a five-day turnaround. As one of the first institutions having to deal with pandemic issues, this was a truly effective pivot."
CASE stands for the Council for Advancement and Support of Education. It is a global nonprofit association dedicated to educational advancement professionals—in alumni relations, communications, development, marketing, and advancement services—who share the goal of championing education to transform lives and society.
Separately Professor Keiji Fukuda, Ms Tsui Bernadette Wing Suen, Professor Chan Yuen Ying, and Mr Tang Laurence Yat Long also received an award for Knowledge Exchange from the HKU Faculty of Medicine for their work on FightCovid19.hku.hk.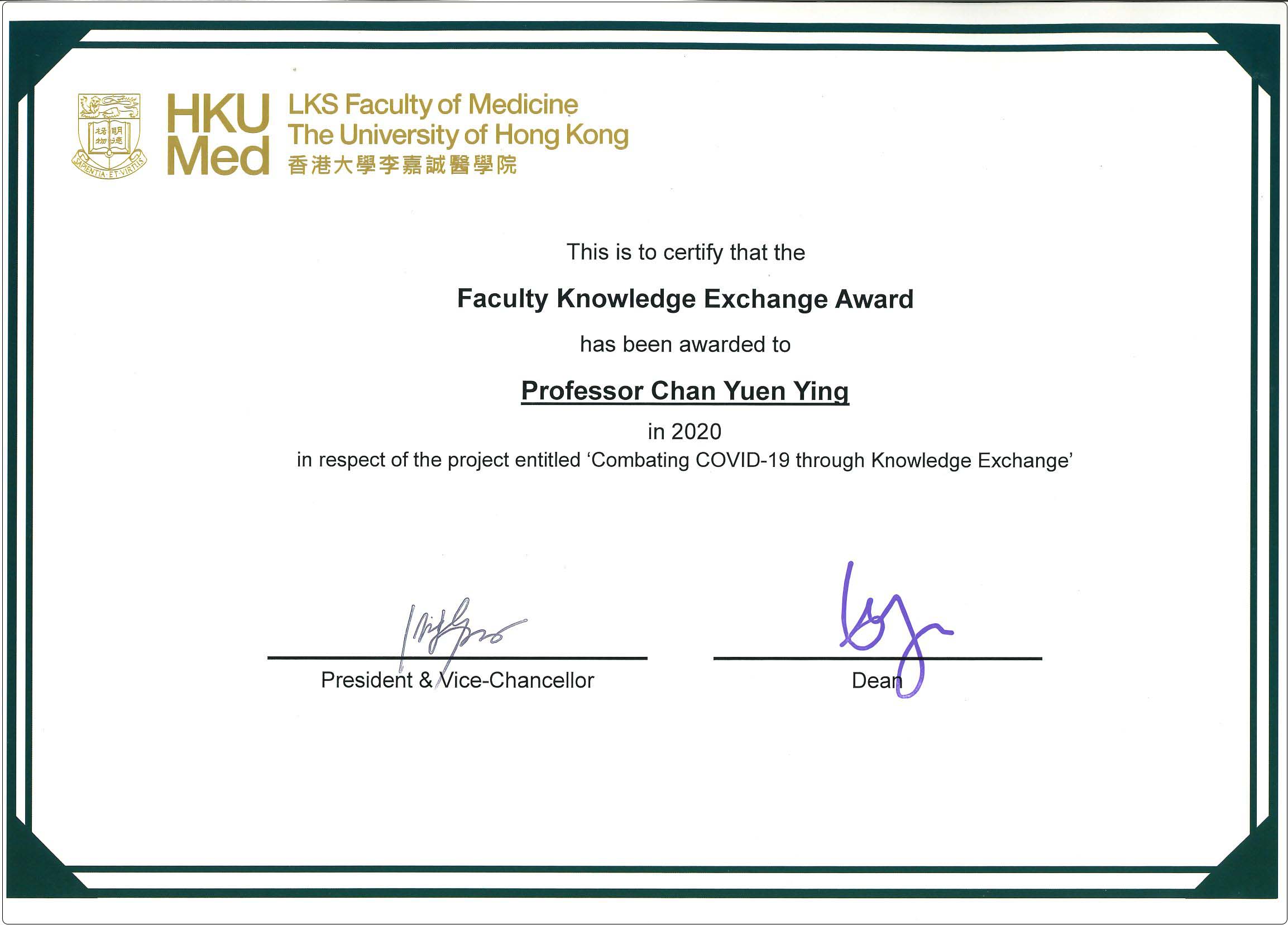 The University's Fight COVID-19 website (fightcovid19.hku.hk) was launched in February of 2020, one month after the outbreak. HKU set a precedent in getting vital and accurate information on the emerging virus out promptly to the community, both locally and internationally. The website also included a fundraising platform which benefitted more than 3,000 school students and provided speech-and-hearing therapy to low-income patients.