Health tips by HKUMed
As the outbreak begins to subside, it seems that the city may finally relax its stringent preventive measures: public facilities are gradually re-opening, and civil servants are also scheduled to resume regular work arrangements. With this in mind, the School of Public Health at HKU has suggested some health precautions and suggestions for those in the work force, covering potential areas of risks, starting from when you head out to work, to when you return home.
1. Going to work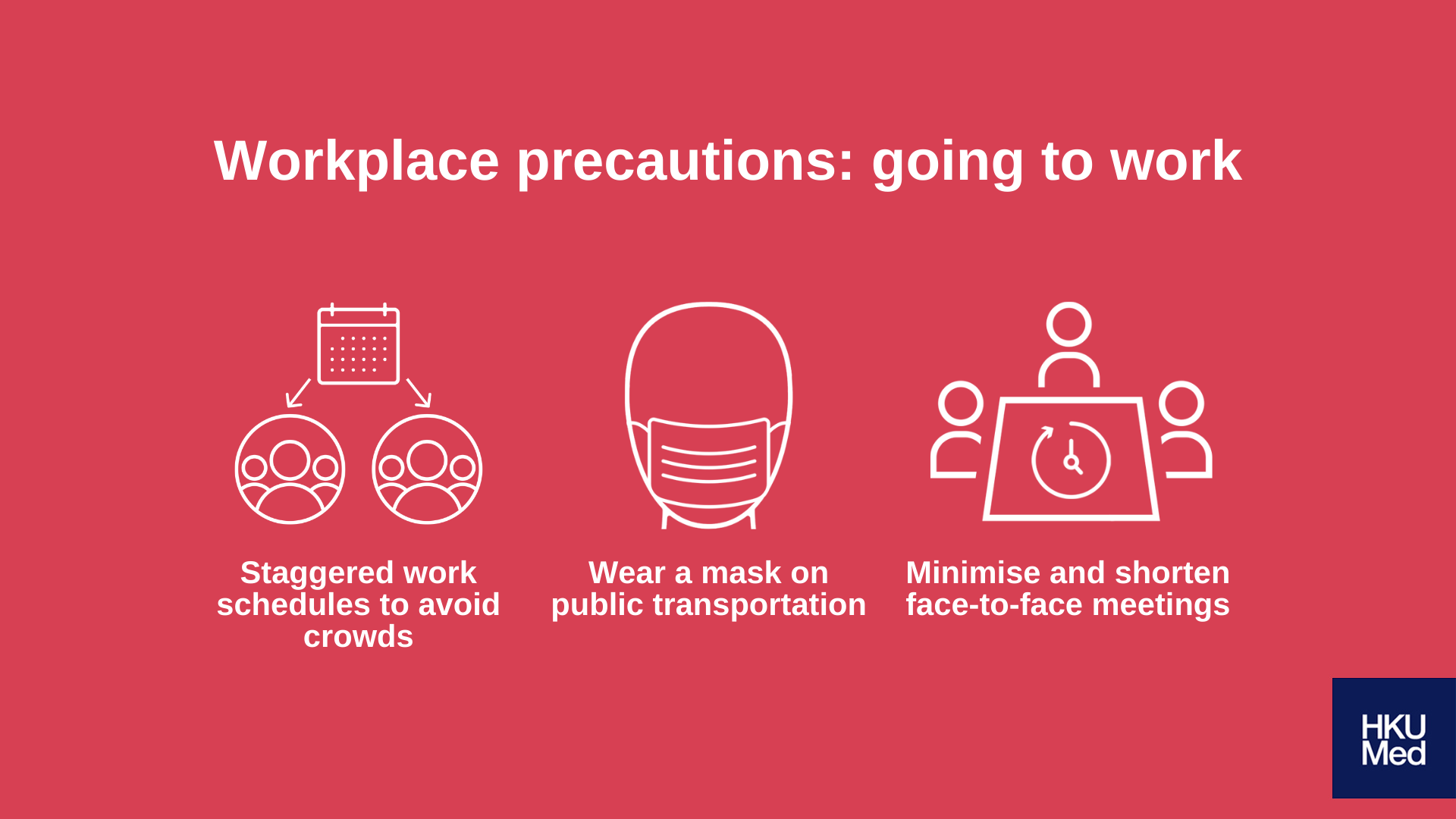 2. While at work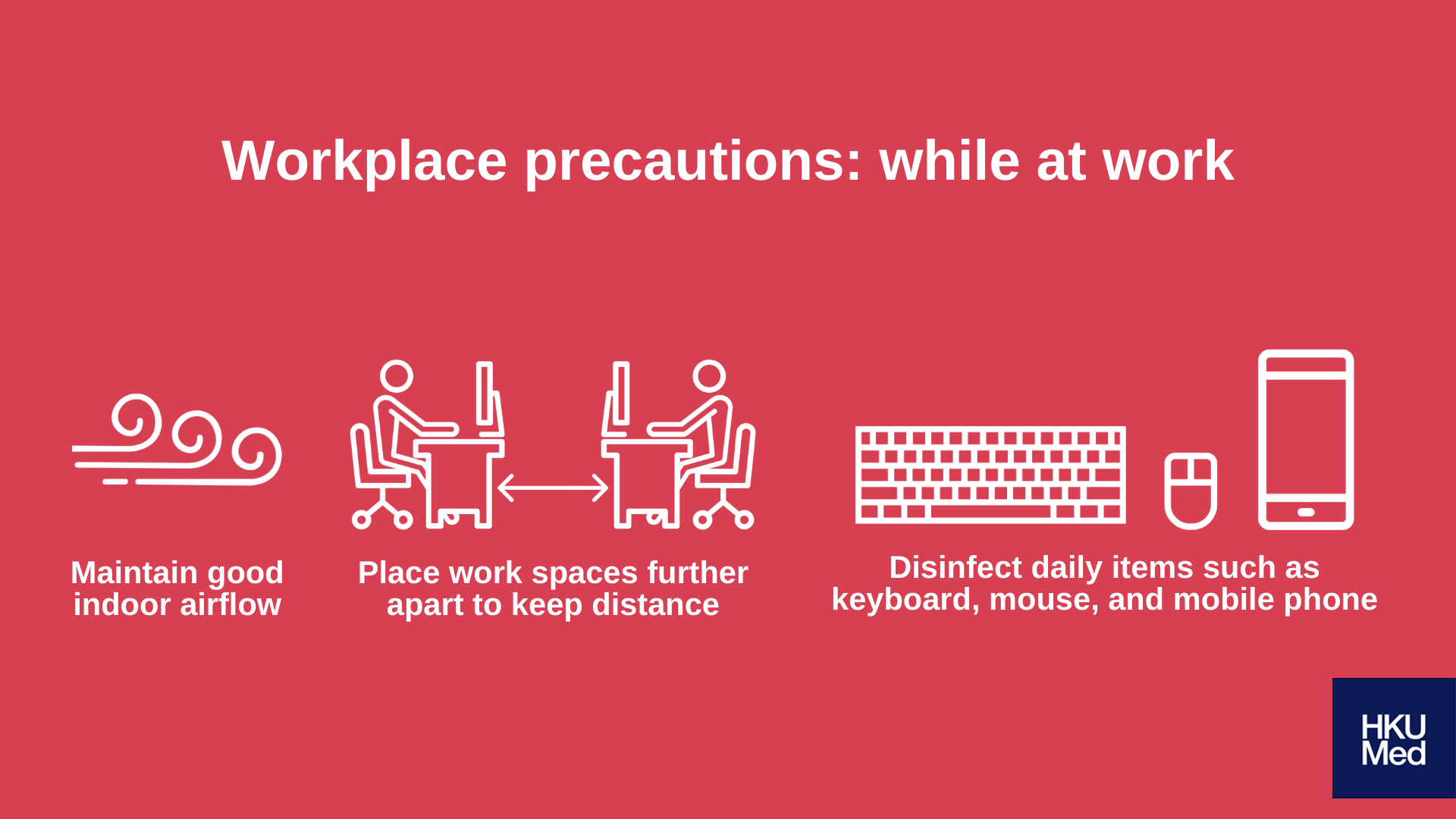 3. During lunch
4. Getting home
Most importantly, if you are feeling unwell or experiencing any symptoms, avoid going to work and stay home in order to minimise chances of infecting others.