Home Featured
In the News
HKU Professors awarded the Future Science Prize
Prof Yuen Kwok-Yung and Prof Malik Peiris awarded the 2021 Future Science Prize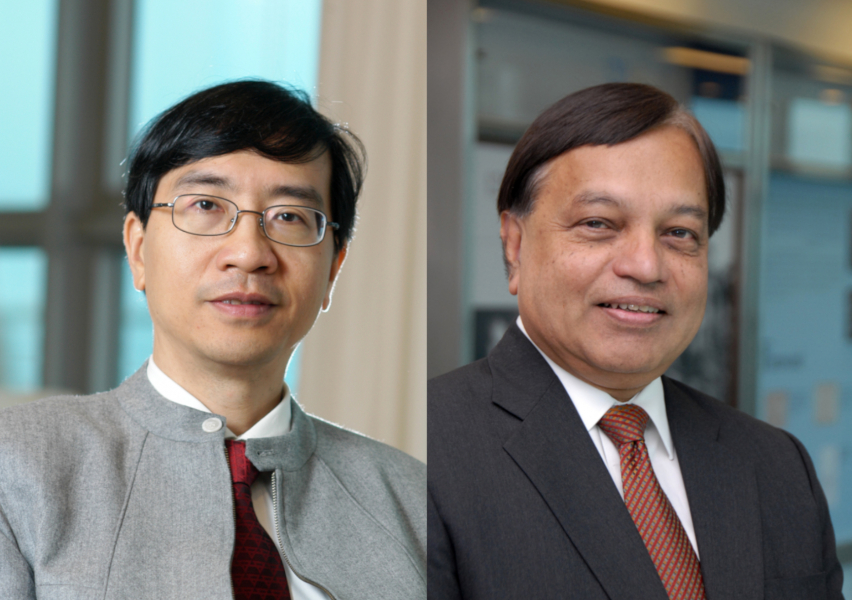 Two distinguished scholars from the Li Ka Shing Faculty of Medicine, The University of Hong Kong (HKUMed), Professor Yuen Kwok-Yung and Professor Joseph Sriyal Malik Peiris, have been awarded the 2021 Future Science Prize in life sciences for their contributions in pathological discoveries in severe acute respiratory syndrome (SARS) in 2003 and its zoonotic origin, with impact on combating COVID-19. Their discoveries aiding the understanding of emerging infectious diseases have led to more effective responses and strategies in controlling these diseases.
Professor Xiang Zhang, HKU President and Vice-Chancellor, congratulated Professor Yuen and Professor Peiris for winning the award. He said, "This is a great honour in China's scientific research landscape. It is a recognition of the excellence in research by HKU and its academics. We will continue to excel in our research and in teaching and learning, for the betterment of mankind."
"The professors' receipt of this prestigious award is a well-deserved recognition of their achievements, and a welcomed inspiration for our students and young researchers to pursue scientific advances for the benefit of mankind," said Professor Gabriel Leung, Dean of Medicine, The University of Hong Kong.
About Future Science Prize
Established in 2016, the Future Science Prize aims to recognise and pay tribute to outstanding scientists in Mainland China, Taiwan, Hong Kong and Macau for their scientific breakthroughs and innovations. The Prize is given in three categories – Life Science Prize, Physical Science Prize, and Mathematics and Computer Science Prize, each with $1 million of prize money.
Please visit this website for the announcement of 2021 Future Science Prize Winners.