Events
【Summer Leadership Forum】Leadership as Service: A perspective from Social Sciences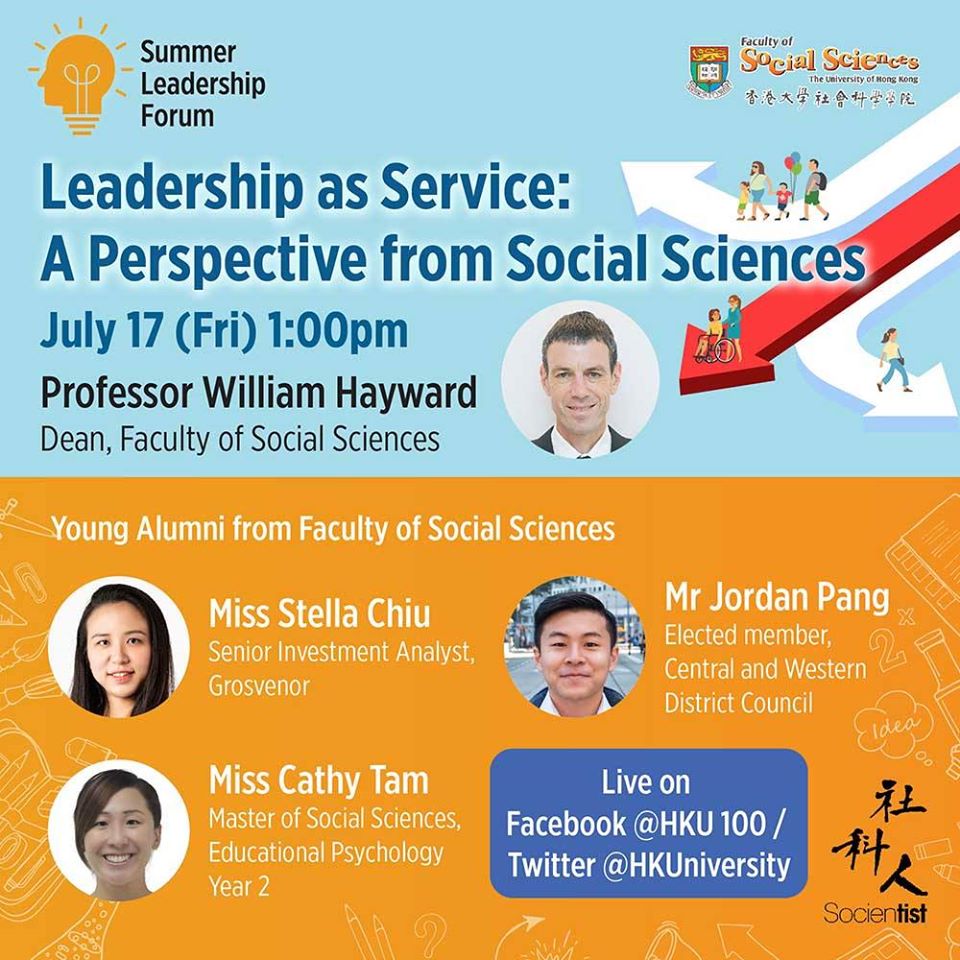 Many students study Social Sciences because they want to have a career in which they help other people. How does leadership enable you to serve others more effectively? What are the different ways in which we display leadership? How do leadership skills help us respond to social, political, and public health crises?
Date: July 17, 2020 (Friday)
Time: 1:00pm – 2:00pm HKT
Discussants:
Professor William Hayward, Dean of HKU Social Sciences
Miss Stella Chiu, Class of 2014, Senior Investment Analyst in Grosvenor
Mr Jordon Pang, BSocSc Final Year Student, Elected member of Central and Western District Council
Miss Cathy Tam, Class of 2017, Master of Social Sciences in Educational Psychology Year 2
Watch the livestream on Facebook@HKU 100 or Twitter@HKUniversity
*Please note that Q&A will NOT be taken from social media.
This forum is part of the HKU Summer Leadership Forum series. Ten forums with each of the ten HKU faculty deans are scheduled in July and August 2020.
For enquiries, please contact VP (T&L) office at hcm00101@hku.hk