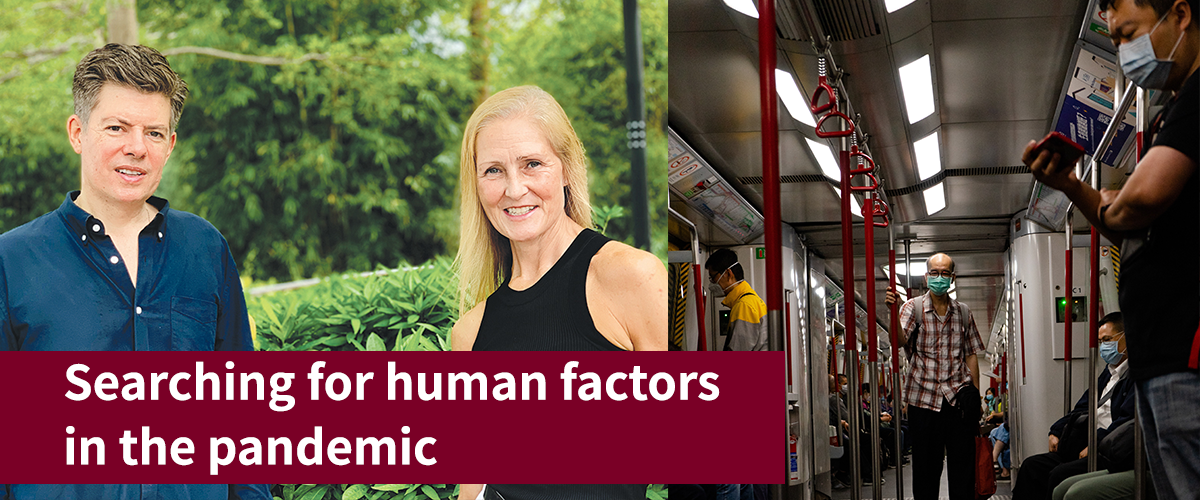 Since the outbreak of COVID19, the Centre for the Humanities and Medicine (CHM) at The University of Hong Kong, has been working hard to explore the social, economical and political dimensions of the pandemic.
"CHM is unique as a hub that links science, public health, history and anthropology to address some of the biggest health challenges facing societies in Asia and globally," said Professor Robert Peckham, MB Lee Professor in the Humanities and Medicine and CHM Director, in an interview with the Bulletin, a biannual magazine published by HKU's Communications and Public Affairs Office.
In its latest issue, the Bulletin featured the work of the centre in an article titled "The Human Factor." See the full article here.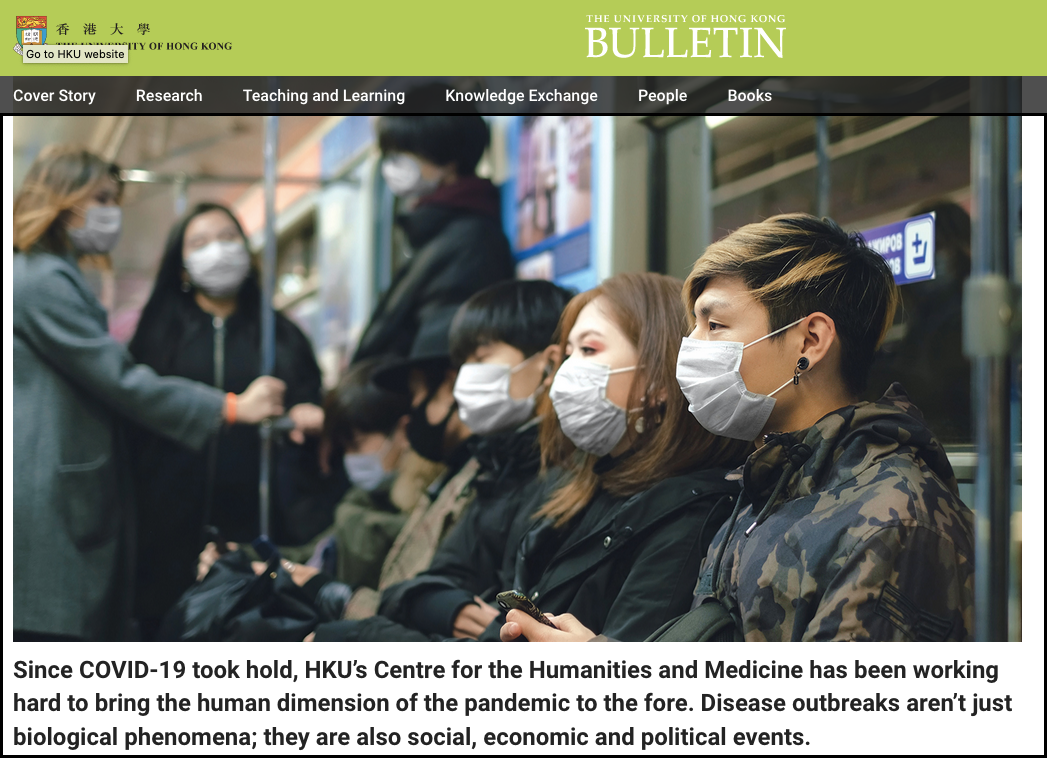 The Centre has published articles in the international media, and online forums, including The BMJ, The Independent, Foreign Affairs, East Asia Forum, New Statesman, Prospect Magazine, and Anthropology News.
FightCovid19.hku.hk has posted some of CHM's work here. Below are additional links to CHM publications on COVID-19.
Articles by  Robert Peckham:

Others: