In the News
HKU professor Gabriel Leung estimates COVID-19 death rate at 1.4%
6 Mar, 2020
Professor Gabriel Leung is the Chair Professor of Public Health Medicine at Faculty of Medicine, the University of Hong Kong, and Founding Director of the WHO Collaborating Centre for Infectious Disease Epidemiology and Control. His team estimates the clinical severity amongst symptomatic cases from the transmission dynamics in Wuhan and releases case fatality risk of COVID-19 today.
Gabriel Leung said the estimated mortality rate (case fatality risk = number of death /number of infected & symptomatic cases) of the new coronavirus from his team's mathematical model is about 1.4 percent.
Prof Leung said the mortality rate in elderly people is relatively higher, and the chance of dying from the virus for patients above the age of 70 is three times higher than for the rest.
Before a reliable vaccine is widely available, every one has a chance of being infected.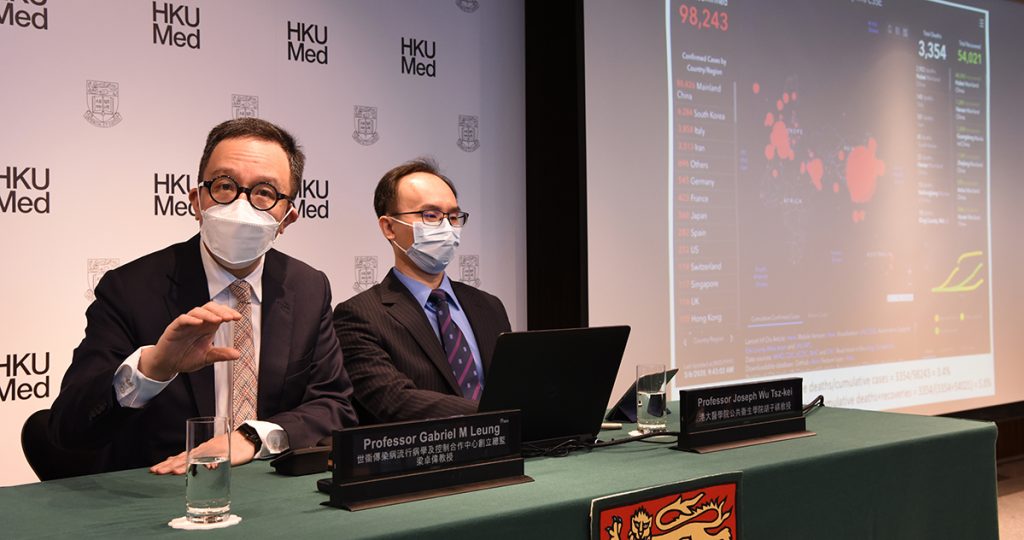 Read more
WHO-China Joint Mission on COVID-19 released fact-finding report with wide-ranging recommendations
[NPR] Hong Kong Has Contained Coronavirus So Far — But At A Significant Cost