In the News
HKU expert estimates 400 infectious invisible Covid-19 carriers in HK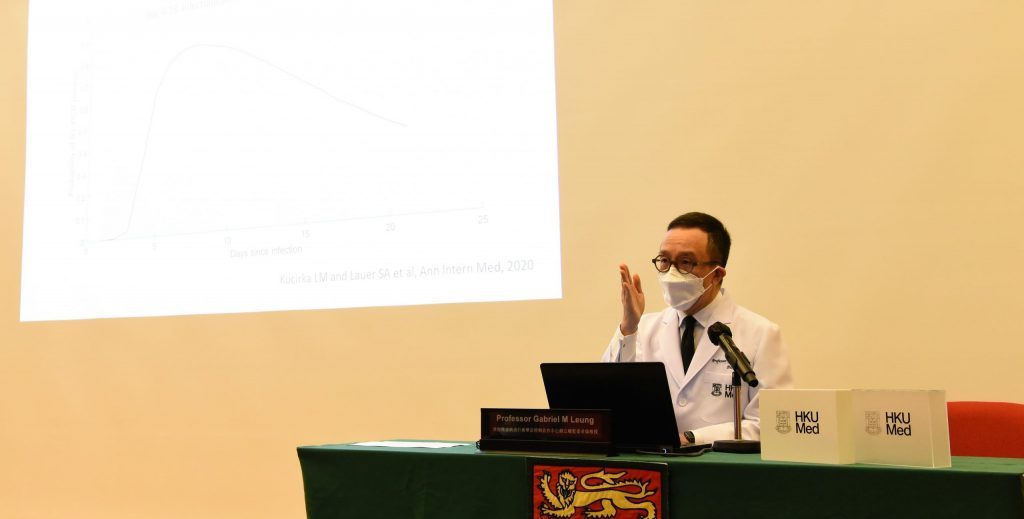 By Thursday afternoon, six Hong Kong residents were confirmed with Covid-19 infection among the first batch of 128,000 tested in the government's community-wide Covid-19 screening program. Four out of the six are recovered patients carrying traces of the coronavirus.
Medical experts said identifying invisible carriers through mass testing is crucial to contain the virus.
Professor Gabriel Leung, dean of HKU's medical school, said the number of infections identified from the scheme so far was within his estimate. He predicted that there would be around 400 infectious invisible carriers in Hong Kong while  Plus the individuals missed out, he predicted that only 140 would generate secondary infections based on the analysis of the previous two waves of the pandemic in Hong Kong.
"We are actually in a race with the virus, with the transmission chains out there," Leung said.
Professor Yuen Kwok-yung, a leading microbiologist at HKU said the programme is worthwhile even if only a small number of patients are identified because invisible carriers can cause extensive outbreaks.
Read more from SCMP, The Standard, HKUMed