In the News
HKU experts call for tighter COVID-19 measures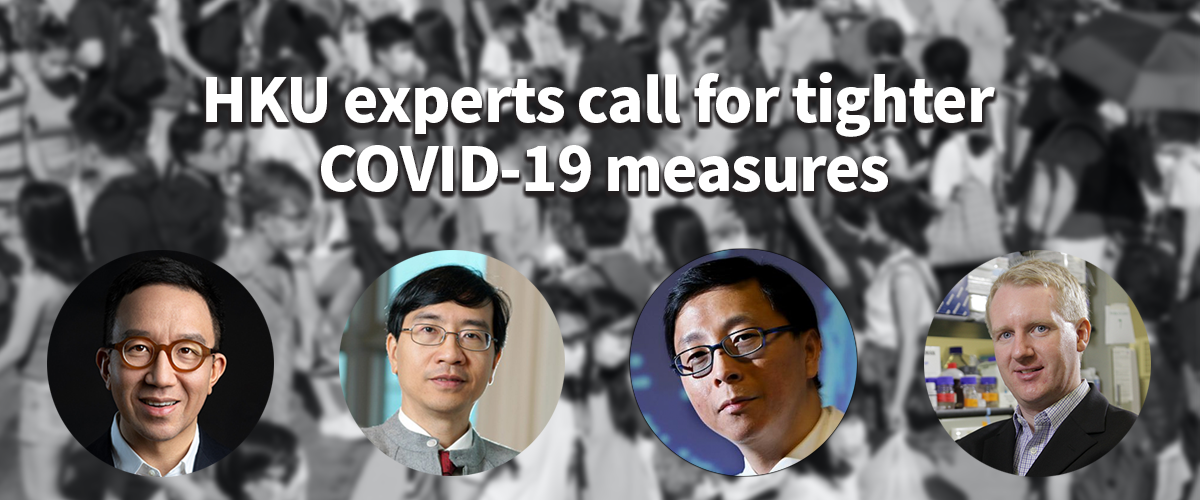 HKU experts said the fourth wave of the epidemic has arrived, and called on the government to take emergency measures to contain further outbreak.
Speaking separately to the news media, leading experts on COVID-19 at The University of Hong Kong said that the government and the public should take the following actions immediately.
Gabriel Leung, Dean of Medicine:
Designated specific hotels for exclusive quarantine purposes. Visitors should be banned from these hotels.
Set up testing centres in all 18 districts
Set up collection points for samples in every MTR station and petrol stations visited by taxi drivers.
Cash allowance to COVID-19 patients should be given on a need basis.
All non-essential indoor gatherings should be suspended.
Yuen Kowk-yung, Henry Fok Professor in Infectious Diseases, Chair of Infectious Diseases, Department of Microbiology:
Mandatory COVID-19 tests for everyone with symptoms
Always wear masks when out and about
Citizens should keep track of their travels, such as the restaurant they have visited and the public transportation that have used
Reduce mask-off time at social gatherings
Use electronic payments where possible
Extend the quarantine period for arrivals from high-risk places to 21 days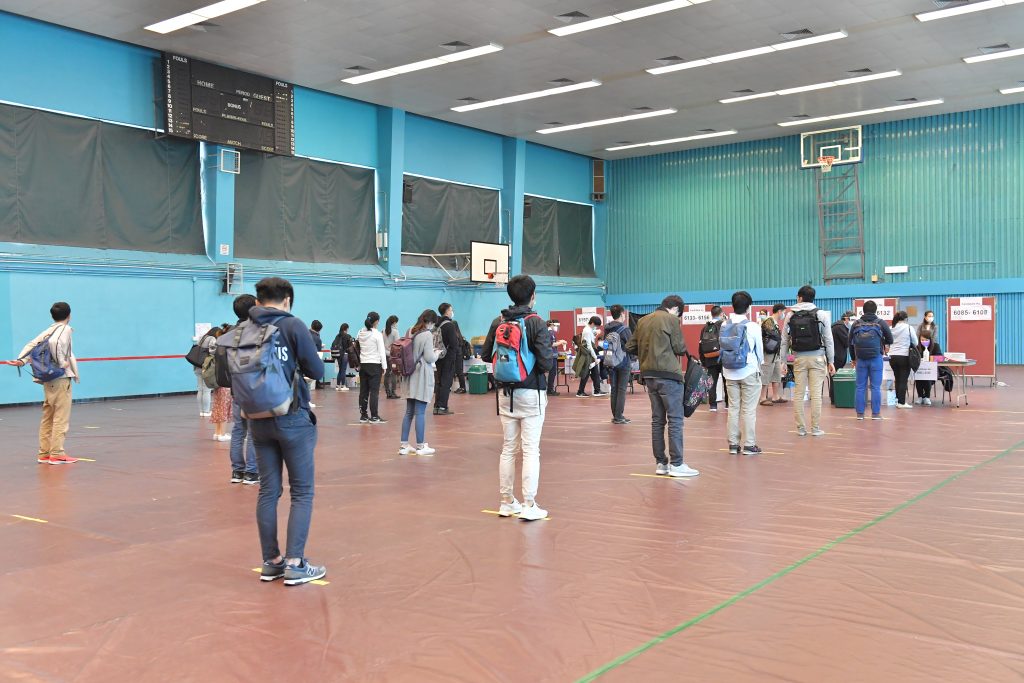 Benjamin Cowling, Professor and Division Head, School of Public Health:
Government should close indoor leisure facilities like bars, karaokes and gyms
Ho Pak-leung, Clinical Associate Professor, Department of Microbiology:
Government should issue a home-stay order to persons who have received compulsory testing and require reports from the testing organisation within 24 hours
Read more from RTHK(Yuen Kwok-yung), RTHK(Benjamin Cowling), SCMP
Official testing locations and collection points of specimens for COVID-19 testing:
Buildings with two or more confirmed cases in the past 14 days