In the News
HKU hamster research shows masks effective in preventing Covid-19 transmission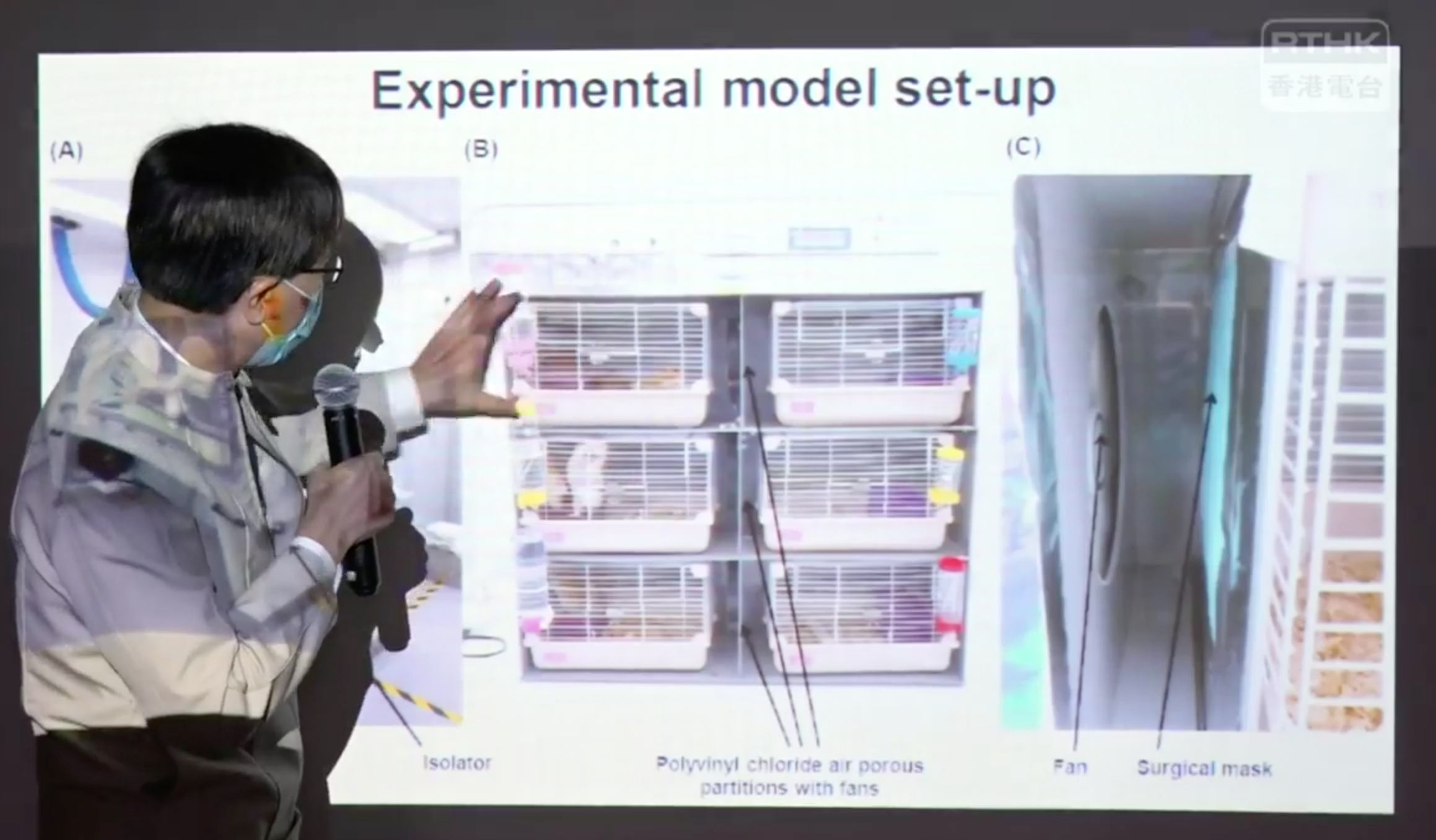 Tests on hamsters showed wearing surgical masks can significantly reduce the non-contact transmission of the deadly Covid-19 virus, especially when masks were worn by infected individuals, according to a study led by HKU infectious disease expert Prof Yuen Kwok-yung. 
The study, released on Sunday, shed light on an ongoing heated debate on whether wearing masks would help prevent the transmission of the deadly coronavirus. 
In each set of the experiment, hamsters were separated in two groups and placed in two cages, with one of the groups infected with Covid-19.
In the first experiment, no surgical masks were placed between the two cages. In the second one, a surgical mask was placed closer to the healthy hamsters. In the third experiment, the mask was placed closer to the infected, as if the healthy ones or the infected were wearing masks.
With no partition in between the cages, two-thirds of the healthy hamsters were infected a week later. In the following two experiments with masks in between, the infection rates were lowered to one-third and one-sixth respectively. 
Yuen urged the public to keep wearing masks with crowds in the public and in enclosed indoor areas despite the hot weather to help contain the invisible transmission.