Research
Coronavirus (COVID-19) Outbreak – Insights from Leading Expert Prof Gabriel Leung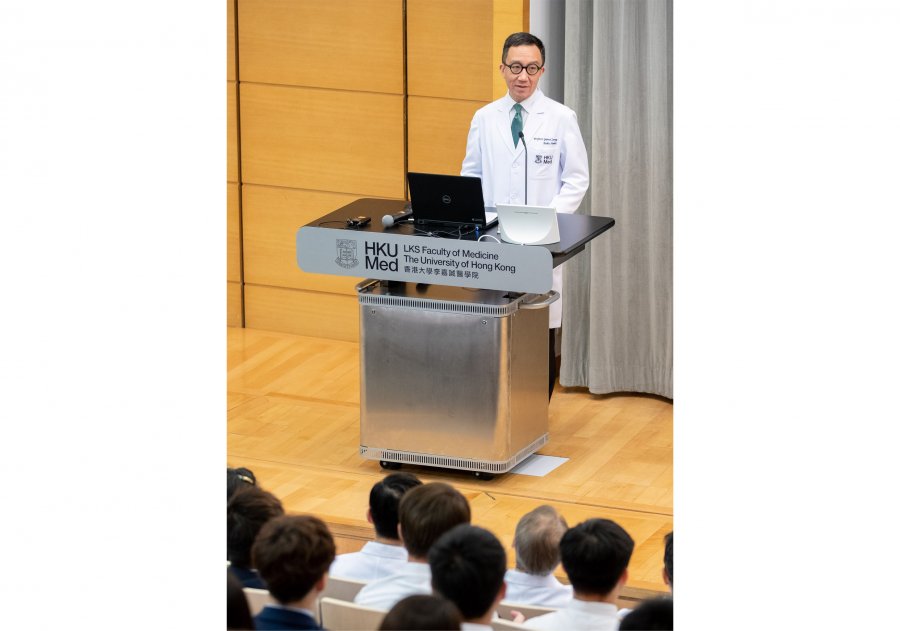 Dean of Medicine at the University of Hong Kong, Prof Gabriel Leung will visit LSHTM on Thursday 27 February. A leading figure on severe acute respiratory syndrome (SARS) and COVID-19, he will give a talk to share epidemiological insights into the evolving COVID-19 outbreak, assess knowledge gaps, and appraise the impact of interventions in China, with a view to prepare the rest of the world for potential further spread.
This seminar will be hosted by the UK Public Health Rapid Support Team (UK-PHRST) – a partnership between LSHTM and Public Health England funded by UK Aid.
Peter Piot will provide welcome remarks.
Gabriel Leung is the fortieth Dean of Medicine (2013-), inaugural Helen and Francis Zimmern Professor in Population Health and holds the Chair of Public Health Medicine at the University of Hong Kong (HKU). He was the last Head of Community Medicine (2012-3) at the University as well as Hong Kong's first Under Secretary for Food and Health (2008-11) and fifth Director of the Chief Executive's Office (2011-2) in government.
He is an elected member of the US National Academy of Medicine (formerly Institute of Medicine of the National Academy of Sciences) and was awarded the Gold Bauhinia Star (second highest civilian honour) by the Hong Kong government for distinguished service in protecting and promoting population health.
A specialist in public health medicine, Leung's interdisciplinary work revolves around topics that have major population health impact locally, where Hong Kong is a reliable and unique epidemiologic sentinel for mainland China and the Chinese diaspora, or where the it is best placed to address the fundamental science at hand globally.
Leung is one of Asia's leading epidemiologists and global health exponents, having authored more than 480 scholarly papers with an h-index of 61 (Scopus). His research defined the epidemiology of two novel viral epidemics, namely SARS-CoV in 2003 and influenza A(H7N9) in 2013. He also led Hong Kong government's efforts against pandemic A(H1N1) in 2009. He was founding co-director of HKU's World Health Organization (WHO) Collaborating Centre for Infectious Disease Epidemiology and Control (2014-8) and currently directs the Laboratory of Data Discovery for Health at the Hong Kong Science and Technology Park (2020-).
Leung regularly advises national and international agencies including the World Health Organisation, World Bank, Asian Development Bank, Boao Forum for Asia, Institut Pasteur, Japan Center for International Exchange and China Centers for Disease Control and Prevention. He is an Adjunct Professor of Peking Union Medical College Hospital and Adjunct Professorial Researcher of the China National Health Development Research Center.
https://lshtm.cloud.panopto.eu/Panopto/Pages/Viewer.aspx?id=83ba0783-b1ce-4053-aaa5-ab6600da76d8