Community
HKU launches new 2020 Visiting Student Scheme to provide learning opportunities for students affected by the pandemic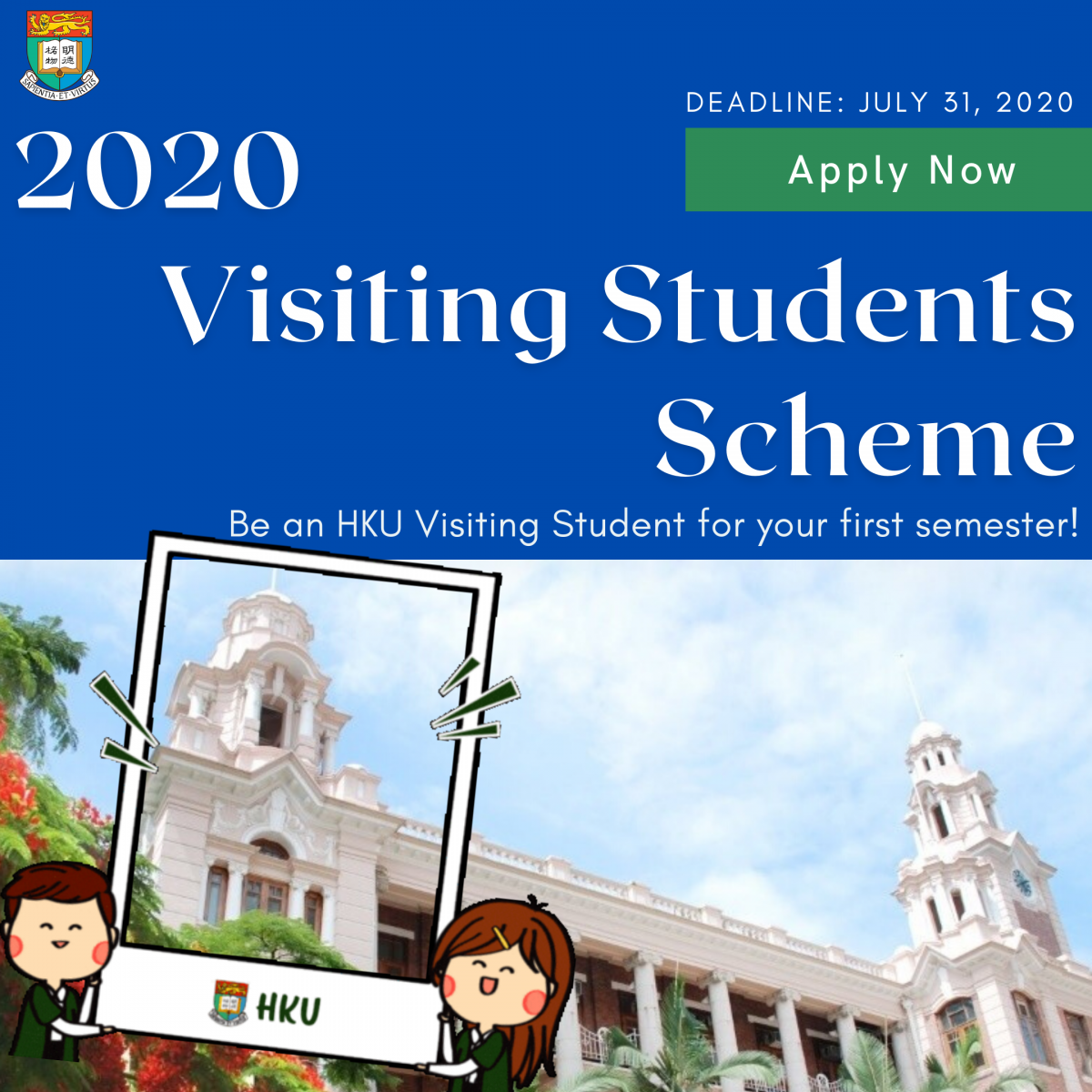 The pandemic has upended the plans of many students in Hong Kong looking to go overseas either to start university studies. In support of these students, The University of Hong Kong has launched the 2020 Visiting Student Scheme giving them the opportunity to undertake their first semester at HKU as a visiting student.
"During their studies, visiting students can enjoy the same status as other undergraduate students at HKU", said Professor Ian Holliday, Vice-President and Pro-Vice-Chancellor (Teaching and Learning). "This includes academic support, medical services and use of university facilities such as libraries and sports complexes. After successfully completing the first semester, students can apply for academic transcripts issued by HKU. They can then transfer academic credit to their overseas university and continue their studies there. We welcome all eligible students and hope that this will provide some support for those who are unable to study overseas."
The 2020 Visiting Student Scheme is open to local Hong Kong students graduating in the current year from a local secondary or international school, and who have already received an acceptance letter to undertake an undergraduate degree programme from the overseas university, and have met HKU's admission requirements. Successful applicants will be able to undertake studies in the first semester of the first year of the selected undergraduate programme at HKU in the 2020/21 academic year. The tuition fee will be the same as that of HKU local students (i.e. HKD21,050 for one semester).
The 2020 Visiting Student Scheme is now accepting applications. Applications will be closed on July 31, 2020. Click here for details.