Research
[International Journal of Epidemiology] COVID-19 epidemic: disentangling the re-emerging controversy about medical facemasks from an epidemiological perspective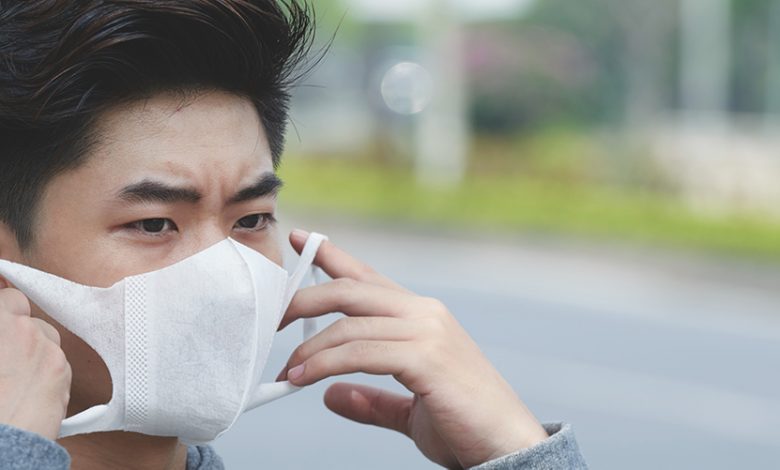 International Journal of Epidemiology, 31 March 2020
Ka Hung Chan, Kwok-Yung Yuen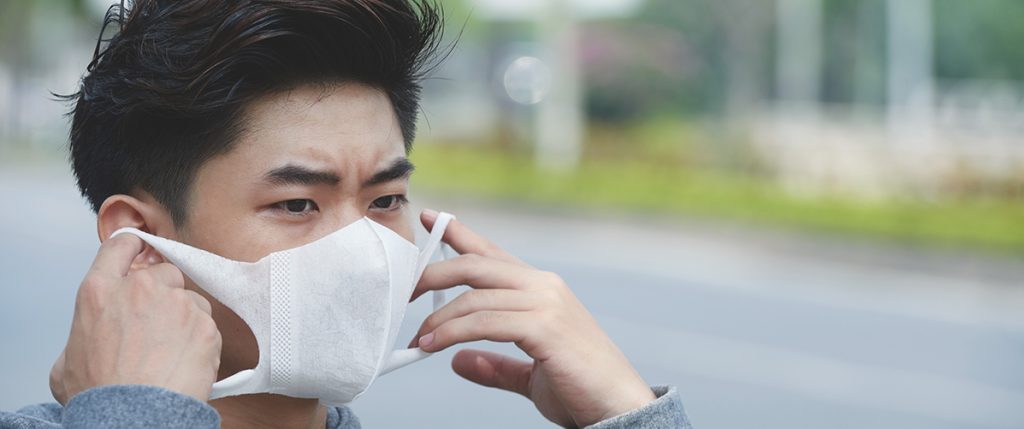 COVID19 has prompted a raging debate on the use of face masks in the public, with critics mainly from Western countries.
In an article in the Journal of Epidemiology, Prof. Yuen Kwok-yung, Chair Professor of Infectious Diseases, Department of Microbiology, HKU, and Prof. Ka Hung Chan, Nuffield Department of Population Health at the University of Oxford, wrote in the International Journal of Epidemiology explores the issue.
They first explained the difference between surgical masks and respirators. Respirators, such as the n95 masks,  are designed to reduce the user's exposure to air-borne particles.
Surgical masks are designed to prevent droplet transmission from health care workers to surgical patients, or blood-borne infection from patients to health care workers during medical procedures. They are generally considered to be ineffective in preventing air-borne infection.
There are three key epidemiological questions to disentangle the controversy about the value of medical face masks.
Question 1: Can infected individuals reduce the risk of spreading the virus to others by wearing face masks?
Yes. Emerging evidence suggests that transmission by asymptomatic or afebrile patients may play an important role in spreading the COVID-19. When infected individuals talk, cough or sneeze, they will spread pathogens through droplets or aerosol. A face mask acts as a barrier to stop the spread if worn properly.
Question 2: Can uninfected people reduce the risk of infection by wearing facemasks?
This is at the centre of the controversy.
In terms of health care workers, wearing surgical masks and N95 respirators can reduce the risks of respiratory illnesses [including severe acute respiratory syndrome (SARS)] by 40-60%.
In terms of the general population, researchers found that frequent use of face masks in public spaces was associated with a >60% lower odds of contracting SARS compared with infrequent use in 2013.
Prof. Yuen and Prof. Chan says that "the lack of conclusive evidence does not substantiate claims that surgical masks are ineffective for the public, but calls for further research, particularly on the reason behind the failure of transferring the effectiveness observed in health care workers to the general population, and the strategies needed to boost the effectiveness."
Question 3: Can widespread use of facemasks in a population  facilitate the control of an epidemic?
Wearing face masks may raise public awareness of improving personal hygiene behaviours, many of which have been proven to be effective in infection control.
The biggest direct benefit of face masks comes from asymptomatic patients without the knowledge of their health condition, or individuals with respiratory symptoms to wear face masks.
Conclusion
Instead of dismissing the potential value of face masks based on the lack of evidence, further RCTs and cost-effectiveness studies should be conducted swiftly to clarify the controversy.