Research
[Nature] Respiratory virus shedding in exhaled breath and efficacy of face masks
Nature, 3 Apr 2020
Nancy H. L. Leung, Daniel K. W. Chu, Eunice Y. C. Shiu, Kwok-Hung Chan, James J. McDevitt, Benien J. P. Hau, Hui-Ling Yen, Yuguo Li, Dennis K. M. Ip, J. S. Malik Peiris, Wing-Hong Seto, Gabriel M. Leung, Donald K. Milton & Benjamin J. Cowling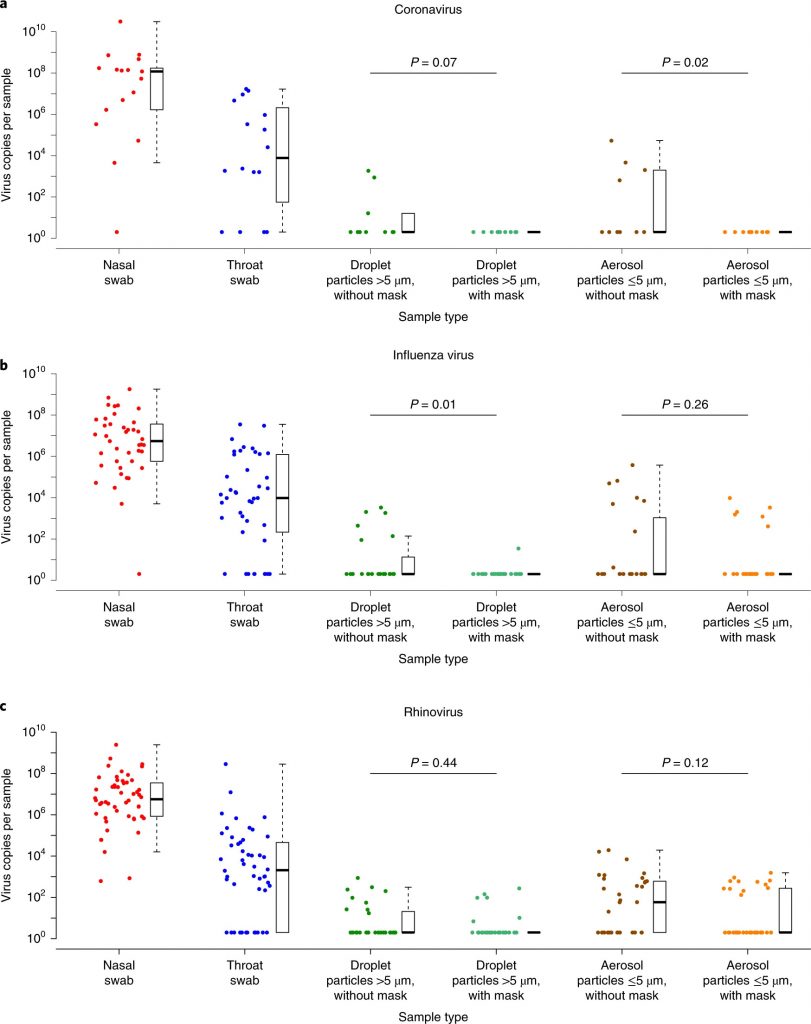 Hightlights:
Surgical face masks could prevent transmission of human coronaviruses and influenza viruses from symptomatic individuals.
Screened 3,363 individuals in two study phases, ultimately enrolling 246 individuals who provided exhaled breath samples.
Aerosol transmission is a potential mode of transmission for coronaviruses as well as influenza viruses and rhinoviruses.
Surgical masks can efficaciously reduce the emission of influenza virus particles into the environment in respiratory droplets, but not in aerosols.
The majority of participants with influenza virus and coronavirus infection did not shed detectable virus in respiratory droplets or aerosols.
There could be considerable heterogeneity in contagiousness of individuals with coronavirus and influenza virus infections.
---
Related media coverage: