Research
[The BMJ] Monitoring respiratory infections in covid-19 epidemics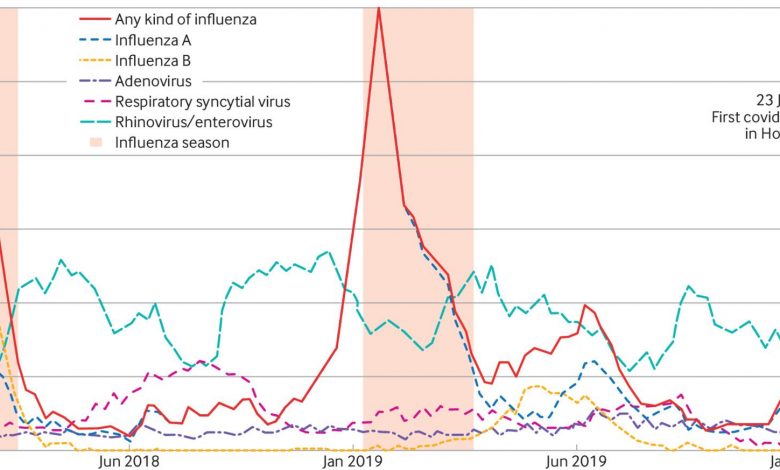 The BMJ, 4 May 2020
Ka Hung Chan, Pak-wing Lee, Crystal Ying Chan, Kin Bong Hubert Lam, Pak-leung Ho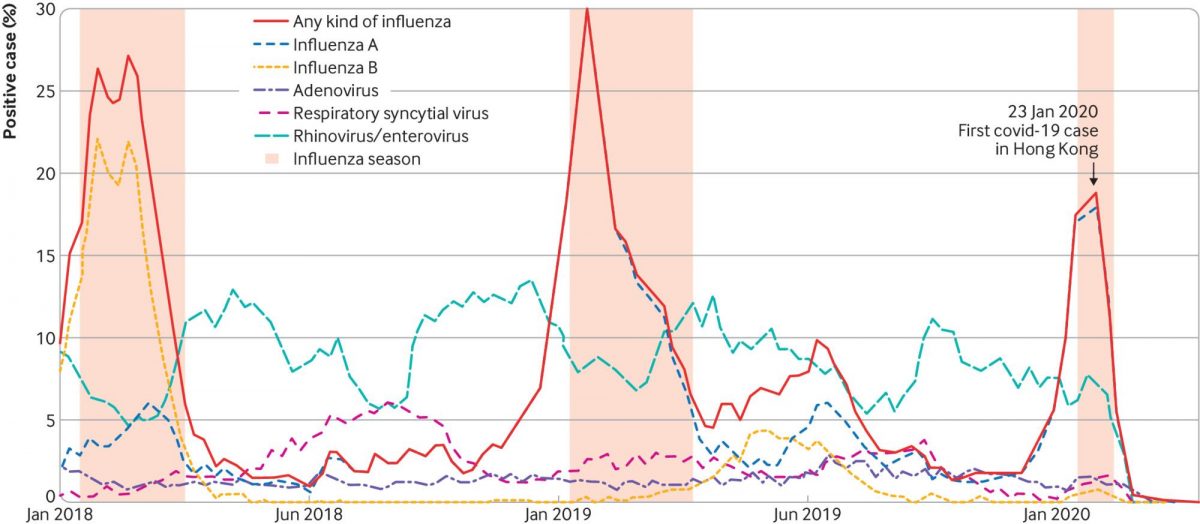 Highlights:
Compartmental modelling studies on COVID-19 should not be relied on as the only approach for monitoring the pandemic or assessing the effectiveness of infection control measures.
Simple and rapid assessment of influenza-like illness using widely available surveillance data could be a cost effective and complementary approach to compartmental modelling.
The potential confounding due to changes in behaviours of patients and healthcare providers must be carefully considered.
The proposed methods will be particularly useful for countries in which testing capacity for COVID-19 and expertise in infectious disease modelling are limited.
The timely, stringent, and community-wide epidemic response in Hong Kong seemed to effectively control local outbreaks of COVID-19 as well as the underlying transmission of influenza and other respiratory infections.