Research
[Infection Control & Hospital Epidemiology] Air and environmental sampling for SARS-CoV-2 around hospitalized patients with coronavirus disease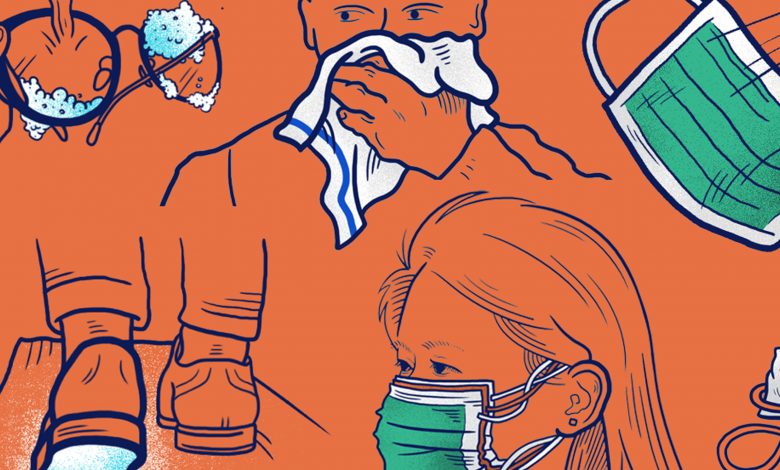 Infection Control & Hospital Epidemiology, 8 June 2020
Vincent Chi-Chung Cheng, Shuk-Ching Wong, Veronica Wing-Man Chan, Simon Yung-Chun So,  Jonathan Hon-Kwan Chen, Cyril Chik-Yan Yip, Kwok-Hung Chan, Hin Chu, Tom Wai-Hin Chung, Siddharth Sridhar, Kelvin Kai-Wang To, Jasper Fuk-Woo Chan, Ivan Fan-Ngai Hung, Pak-Leung Ho, Kwok-Yung Yuen
Highlights:
Samples of air close to 6 asymptomatic and symptomatic COVID-19 patients with and without surgical masks was performed with sampling devices using sterile gelatin filters. Frequently-touched environmental surfaces near 21 patients were swabbed before daily environmental disinfection.
All the air samples were negative for SARS-CoV-2 RNA in the 6 patients singly isolated inside airborne infection isolation rooms (AIIR) with 12 air change per hour.
he contamination rate was highest on patients' mobile phone (7.8%, 6/77), followed by bed rail (5.4%, 4/74) and toilet door handle (5.3%, 4/76).
There was a significant correlation between viral load ranges in clinical samples and positivity rate of environmental samples (p < 0.001).
SARS-CoV-2 RNA was not detectable by air sampler which suggests that airborne route is not the predominant mode of transmission of COVID-19.